ADVERTISEMENT:
We are two weeks from Pro Tour Ixalan, and that's going to offer some very interesting price changes. At least, that's my hope. I really want something to dethrone Temur Energy, but the deck is consistent and powerful. Silver bullets are few and far between in Magic.
Before we get to the PT, though, I want to take a moment and acknowledge some lessons that we've all had to learn in terms of the prices of Ixalan cards. There's a handful of cards that preordered for low prices and have spiked, hard, into two or three times the value.
What should we have learned from these cards? Why didn't we see this coming? How can we apply these ideas to future sets?
The rest of this content is only visible to ProTrader members.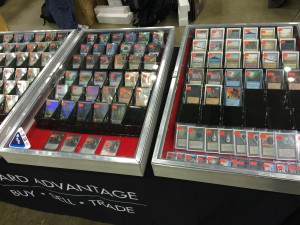 ProTrader: Magic doesn't have to be expensive.

Cliff has been playing since Christmas 1994 and the gift of three booster packs in a stocking. Since then, he's spent a lot of money on cards and made even more, with the goal of always being able to trade for cards instead of buying them. Follow him on Twitter @WordOfCommander or tune in every Friday here at MTGPrice.
Track your collection's value over time, see which cards moved the most, track wishlists, tradelists and more. Sign up at MTGPrice.com - it's free!
ADVERTISEMENT:
Please follow and like us: