ADVERTISEMENT:
I am in love with this round of decks. Sweet, swooning, head-over-heels-and-then-around-again love. I know I'm going to buy at least one deck, and if you wanted to try them all I wouldn't blame you.
We know the decklists and the values, and frankly, there's nothing in the decks that compels an immediate buy. Right now, Kess, Dissident Mage is the most valuable card of them all, with Teferi's Protection goosing the value of the Vampire deck as a close second. Mirari's Wake is the most expensive card in the Cat deck, a not-that-surprising inclusion given that it's GW.
Today I want to look at where some of these prices are headed. Right now, we are a week away from getting the decks in hand, and it's time to look at what singles look spicy.
The rest of this content is only visible to ProTrader members.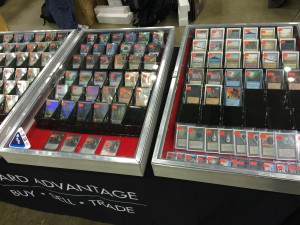 ProTrader: Magic doesn't have to be expensive.

Cliff is swinging the pendulum back towards Commander, given the new and exciting cards they keep printing for the format, but any new format or odd way to play will always get his attention. Read his articles every Friday here or hit him up on Twitter @WordOfCommander.
Track your collection's value over time, see which cards moved the most, track wishlists, tradelists and more. Sign up at MTGPrice.com - it's free!
ADVERTISEMENT:
Please follow and like us: