ADVERTISEMENT:
Today is kind of momentous for me. Five years ago, almost to the day (was actually the 12th of July) I published my first piece on this site. It's kind of embarrassing, not least because we didn't even put my whole last name in there, but mostly because it details one of my worst trades ever, the details of which I cannot bear to restate.
In five years, Magic finance has come a very long way. We've seen several trading sites show up, we've gotten one of the biggest assets ever for Commander finance in EDHREC, and Twitter has taken over the earth.
Today, I want to share with you some predictions about Magic finance for the summer of 2023, and then some early returns on Core Set 2019.
The rest of this content is only visible to ProTrader members.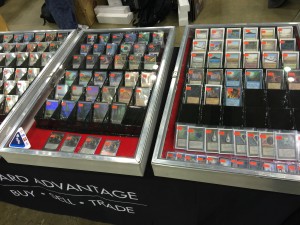 ProTrader: Magic doesn't have to be expensive.

Cliff has been writing for MTGPrice for five years now, and is an eager Commander player, Draft enthusiast, and Cube fanatic. He's the official substitute teacher of MTG Fast Finance, and if you're going to be at GP Sacramento, look for the guy under the giant flashing 'Cube Draft' sign and he'll have you drafting in no time!
Track your collection's value over time, see which cards moved the most, track wishlists, tradelists and more. Sign up at MTGPrice.com - it's free!
ADVERTISEMENT:
Please follow and like us: