Magic, ultimately, is a game of leveraging imperfect information. You know what cards are in your hand and deck, you know what cards are in play, but the rest is a slowly revealed logical puzzle. You know nothing about your opponent's deck when you sit down to play1, and your most immediate goal is to deduce his or her strategy in order to best counter it. Failing to use every shred of information to your advantage, while concealing as much of your own as possible, is only making your goal—winning—more difficult. Should trading be the same way?
For much of Magic's life, trading was also a game of imperfect information. For the first few years, Wizards kept a staggering amount of set information private. The company didn't disclose the rarity of cards, nor print public set lists.
---
BRIEF ANECDOTAL ASIDE: Did you know there was a basic Island on the rare sheet for Alpha and Beta? Wizards didn't want people to "figure out" what the rare card in the pack was, so they made one of the rares an Island. Awesome. Thanks, gang.
---
It was up to players and collectors (remember, prior to Chronicles, there were a lot of purely dedicated collectors) to know what cards were rarer than others, which ones were valuable, and what they could afford to trade away. You'll often hear stories of people trading away dual lands for Shivan Dragons, or people giving up commons for rares—even Mark Rosewater himself traded his Fungusaur for his father's Mox Emerald (both of those cards are rare, but which one would you rather have?). The resources available were woefully inadequate, and most traders determined value based on gut instinct. The internet, the great equalizer in information access, merely congealed this confluence of guesswork. It also looked like a hot mess.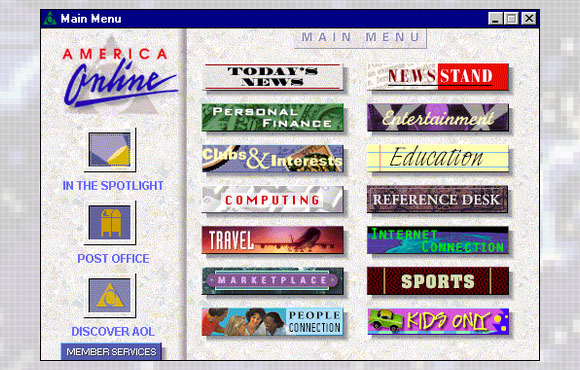 Over the next couple of years, Magic trading developed some rudimentary tools, none more important at the time than pricing magazines. Players would carry around their copy of Scrye, Inquest, or Beckett, and those prices were gospel—at least until the next month's issue arrived. It is staggering to think about now, but for the majority of players, prices were only updated about once a month, and that was on whatever schedule fit the publisher. Imagine if we only got "prices" once a month today: if prices were published based on pre-Pro Tour numbers, people would be trading Dragonlord Atarka at $7 for a month, only to see it bumped up to $20 a few weeks later.
The good news is that we no longer live in a world of imperfect information with regards to Magic pricing and finance. In fact, the access to up-to-the-minute information is so ubiquitous, that it may be hurting trading. Try to remember the last time you made a trade where both parties didn't have their smart phone out looking up prices. It's been a while, right? True or false: "How to Save a Life" by The Fray was playing in the background. …I knew it.
Recently, and this is a sentiment I've heard expressed by multiple others, it seems as though casual trading on the whole is down. My personal take on this is that people have become so concerned about trading away value to "sharks" that they are afraid to trade away something with potential value. I know that, based on my own experience (Yes, Reddit, I am using personal experience as the basis for my opinion), I have traded face to face only twice since GP New Jersey, and one was with a close, personal friend (I took a bit of a loss just to help him get a Modern deck put together)2. Trades at my LGS seem to be rarer than trades in the NFL3, and I've gotten to the point where I don't even carry a trade binder most of the time. When I do take a binder to an event, it is with the understanding that most of it will get buylisted to vendors.
---
BRIEF FOURTH-WALL BREAKING ASIDE: I typically save this kind of stuff until the end, but I'm not sure how many people actually make it that far. If you have any experiences with trading recently, good or bad, I'd love to hear them. Have you noticed a decline in face-to-face trading opportunities? Are people more reluctant? Now, get ready for one hell of a segue…
---
Despite the (possible) downswing of face-to-face trading, there is another way, and it seems to be doing better than ever. PucaTrade is about to see its millionth trade (any time now!), and after its successful Indiegogo campaign, there are a lot of new features coming down the pipeline.
Even though I have not been face-to-face trading nearly as much lately, my Puca game has been strong. One is not a total replacement for the other, however, and I want to talk about my personal use of the service, and how to fit it into the larger framework of a trading system.
The most immediate difference between PucaTrade and face-to-face trading is the costs of shipping, both monetary and temporal. The latter is roughly the same as ordering a card from an online store: it will arrive within a week, and there is a very small chance your card(s) will get lost or ruined in the mail4. Do not expect a card that is confirmed sent to you on Wednesday to arrive in time for Friday Night Magic.
The cost of time is a cost you pay on cards coming in, the monetary cost of shipping (stamps and other supplies) is one that you pay on cards going out. If you are primarily sending cards within the United States5, the cost is going to consist of a 49-cent stamp plus an envelope, toploader, sleeve, and some tape—maybe 65 to 75 cents, total. With PucaTrade, there are some additional features built into that cost that few people acknowledge: you are also "paying" for the site's infrastructure and exposure (also, you're helping the USPS, if that's something you're into). I have had a small amount of issues with trades on Puca, all of which were resolved swiftly and fairly by the support team. It is also a great feeling when you are able to unload something that has been rotting away in a binder for months to someone who genuinely wants it, and will give you the full amount in trade for it. However, since you want to get the absolute most for your money, I suggest not mailing out any cards that are less than the price of postage (I personally don't often send out anything less than around 300 points), and when possible, bundle trades so that you can put multiple cards in the same envelope. Every time I commit to a trade, I click on my partner's page to see what else I can send to him or her.
Another great thing about PucaTrade is that the infrastructure I mentioned encourages more people to trade. Because you know you are protected, more people who wouldn't trade in person are encouraged to send their cards out. They also don't feel pressured by the person sitting across from them, and are more willing to send away something for it's fair price today than fretting about its potential price tomorrow. I suspect that, psychologically, there is something at play in the sense that when you see cards coming to you, you want to send more out to guarantee more coming in. I don't know, I'm not a doctor, I just play one on television.
PucaTrade is not for everyone, however. If you are someone who is established on eBay or the Magic Online Trading League (MOTL), it is probably more worthwhile for you to get a percentage of the card's value in cash versus 100 percent in eventual trade.
Also, while PucaTrade offers a wide range of exposure, it is a different type than we typically expect. Rather than broadcasting what you have to everyone (like on eBay), it is really everyone else broadcasting what they want. Nobody will trade for your crimped foil Russian Godsire unless you write it in your profile and they happen to read it and they happen to want it. Those are the kinds of cards that you want cash for, and that's the type of thing you are better off advertising on eBay, MOTL, etc.
Personally, I use PucaTrade as a way of filtering in and out specs and cards I don't have long-term faith in. I've opened up about nine copies of Dromoka's Command, and it currently has a best buylist price (so easy to find thanks to MTGPrice!) of $5.12. Considering that I would have to pay the same shipping costs to send it to either StrikeZone (in this case) or a PucaTrader, it is in my best interest to get 937 points in trade. Assuming I sent out a playset this way (let's call the shipping cost an even buck, since we don't need four stamps), I can expect to get $19.48 in cash or $37.47 in trade—almost double! I don't expect non-foil copies of any of the commands to be higher than $5 to $7 in a couple of months, so either option is likely a smart move, but that trade credit can be turned into things that I do have long-term faith in (or foils for my derpy Modern deck). By sprinkling your want list with cheap spec targets, you can get into a card at its floor in trade, which can allow you to sit on copies longer. You can also just ramp into Power, apparently (congrats, Chris!).
So that's all I have to say about PucaTrade. I tried not to repeat the "Puca is so great!" articles that have been thrown out ad nauseam over the last couple years, but I do genuinely like the service and use it daily.
As always, I'd love to hear what y'all think, and I'll see you next week!
Best,
Ross