If you're confused by an additional set of cards with the same set code and even more variations on the Lord of the Rings theme, you're not alone. Wizards decided that the trip to the Undying Lands wasn't ready to happen yet, and so decreed that on November 3rd, you'll be able to buy Special Edition Collector Boosters, another round of Jumpstart boosters, and Scene Boxes.
Let's talk about all of these, and what you might get, and how hard it will be to get those things. Additionally, we're going to spend a little time discussing the ramifications of not just a reprinting of a premium product, but adding serialized versions and higher drop rates to such cards.
The rest of this content is only visible to ProTrader members.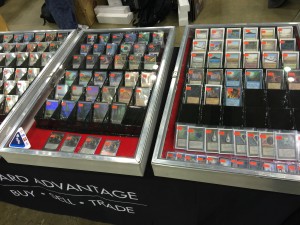 ProTrader: Magic doesn't have to be expensive.
Cliff (@WordOfCommander) has been writing for MTGPrice since 2013, and is an eager Commander player, Draft enthusiast, and Cube fanatic. A high school science teacher by day, he's also the official substitute teacher of the MTG Fast Finance podcast. If you're ever at a GP and you see a giant flashing 'CUBE DRAFT' sign, go over, say hi, and be ready to draft.