Preview season means all sorts of new goodies, and there are some showstoppers in Thrones of Eldraine.
Today, I want to talk about the dozen mythics we've seen, and where they are likely to end up. Some of these are available for preorder, and as I've stated many times before, preordering is a bad idea in almost every circumstance. There are a few more mythics coming, and we will catch up with those next week or so.
One other factor I'm noticing: I'm not sure how strong some of these will be in Constructed, but holy hell, almost all of these are going to have powerful followers in casual circles and Commander pods.
The rest of this content is only visible to ProTrader members.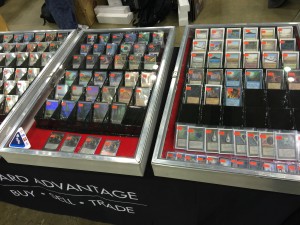 ProTrader: Magic doesn't have to be expensive.
Cliff (@WordOfCommander) has been writing for MTGPrice since 2013, and is an eager Commander player, Draft enthusiast, and Cube fanatic. A high school science teacher by day, he's also the official substitute teacher of the MTG Fast Finance podcast. If you're ever at a GP and you see a giant flashing 'CUBE DRAFT' sign, go over, say hi, and be ready to draft.