Readers!
This week I was going to write about the specs that I think are likely to go up in price as a result of the Lord of the Rings 20 years too late to strike while the Mount Doom is hot edition giving us a true Saga Commander in Bomb Tombadil. Cliff scooped me by writing that exact article a day earlier and that means that we at least have a consensus as a writing team. We didn't discuss this beforehand, if we had, I wouldn't have to pivot to another idea at the 11th hour.
I'm not complaining, I was looking for inspiration and found some quickly- some of the prices don't look right. Whenever I come across a price that looks wrong, I investigate and about a third of the time it makes me think about something I hadn't been keeping my eye on. Other times it's nothing. I'll talk about what to look for and also pretend this is more art than science so you keep taking my advice. Job security an all that. Speaking of job security, did I tell you I never learned how to segue?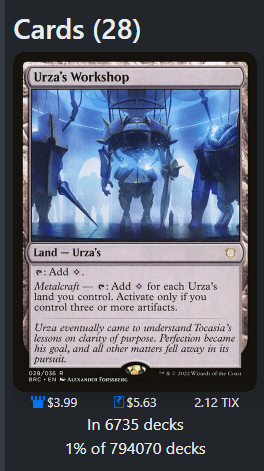 This card is literally the first card I looked at when I opened EDHREC today. That's phenomenal luck for a guy who had to audible to a new topic – can you see what looks wrong to me? Apart from the 3rd price being MTGO, that is. Left is Card Kingdom, right is TCG Player. That's right, the price is higher on TCG Player than on CK. That's unusual, and we should verify that the cards got scraped correctly. Sometimes the price is lower because they sold out and the scraper hits an art card or an oversized Planeswalker card or something. Sometimes the price is lower because CK hasn't noticed the card is going gangbusters on TCG Player and no one bothered to scoop up the copies on CK. How many copies are we talking, anyway?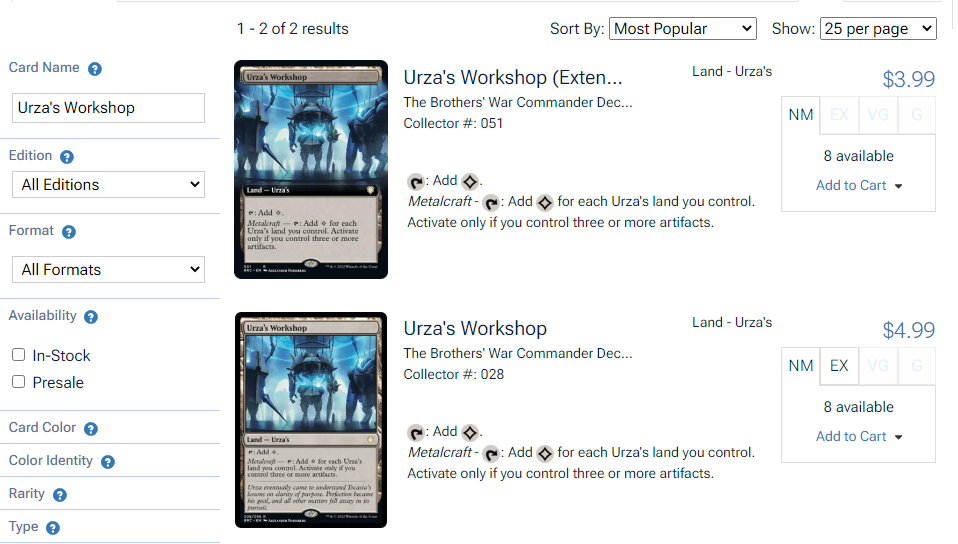 When it says "8 available" it means "8 minimum." Card Kingdom has it set up so the Jasons Alt of the world don't buy 300 copies and then tell them "You can hang onto those and just give me whatever you'll be paying on your buylist next week." How many EX copies, though?
The rest of this content is only visible to ProTrader members.
ProTrader: Magic doesn't have to be expensive.