Dear reader, this has been a long time coming. It's a joke that many like to make, that there are no bad specs, only ones that haven't arrived yet. However, between my bad moves and those that others have posted about, there are some rules for the things to avoid at all costs.
This is not a comprehensive list of all bad specs, but the guidelines for the things I've seen go bad and the things that haven't arrived yet. Some of these, I've done, and regretted ever since.
The rest of this content is only visible to ProTrader members.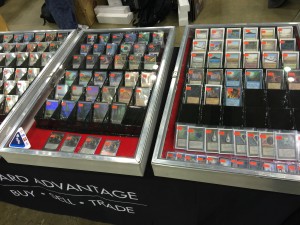 ProTrader: Magic doesn't have to be expensive.
Cliff (@WordOfCommander) has been writing for MTGPrice since 2013, and is an eager Commander player, Draft enthusiast, and Cube fanatic. A high school science teacher by day, he's also the official substitute teacher of the MTG Fast Finance podcast. If you're ever at a GP and you see a giant flashing 'CUBE DRAFT' sign, go over, say hi, and be ready to draft.