Welcome back to this ongoing series of attempts to calculate exactly how lucky the luckiest pulls are for every set with Collector Boosters.
Phyrexia: All Will Be One (hereafter written as ONE) has some very interesting formulations, and every slot appears to have a variation in distribution. Thankfully, Wizards has given us a lot more information about ONE than they have for previous sets, making my task both easier and more difficult.
So let's get into it, and calculate exactly our odds for opening certain packs, then compare those rates with chase cards from previous expansions.
The rest of this content is only visible to ProTrader members.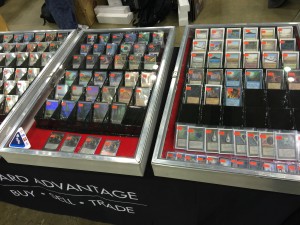 ProTrader: Magic doesn't have to be expensive.
Cliff (@WordOfCommander) has been writing for MTGPrice since 2013, and is an eager Commander player, Draft enthusiast, and Cube fanatic. A high school science teacher by day, he's also the official substitute teacher of the MTG Fast Finance podcast. If you're ever at a GP and you see a giant flashing 'CUBE DRAFT' sign, go over, say hi, and be ready to draft.