The 29th World Championship kicks off this morning, and we've been told the metagame ahead of time. With the banning of Fable of the Mirror-Breaker, Induce Despair, and Reckoner Bankbuster, a lot of really cool options have opened up. The pros are ready for this, and we've got a breakdown of what's coming before the cameras start rolling in Vegas.
So strap in, it's time to get predictive, and see what's going to look good on camera, with the idea of buying whilst some things are still cheap.
The rest of this content is only visible to ProTrader members.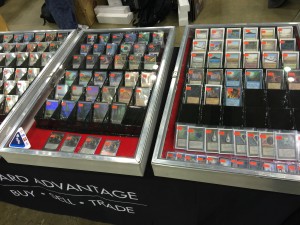 ProTrader: Magic doesn't have to be expensive.
Cliff (@WordOfCommander) has been writing for MTGPrice since 2013, and is an eager Commander player, Draft enthusiast, and Cube fanatic. A high school science teacher by day, he's also the official substitute teacher of the MTG Fast Finance podcast. If you're ever at a GP and you see a giant flashing 'CUBE DRAFT' sign, go over, say hi, and be ready to draft.