Look, I'll be honest: I don't think you should buy anything from Commander Legends this weekend unless you're getting a great price and/or it's something you have to have for a deck. I just bought a couple of things for my Commander decks, but I'm waiting for people to finish opening their Collector Booster boxes.
Instead, I want to look at the set we left behind, and compare prices to their Commander usage, and tell you what to stock up on.
The rest of this content is only visible to ProTrader members.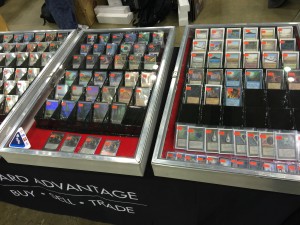 ProTrader: Magic doesn't have to be expensive.
Cliff (@WordOfCommander) has been writing for MTGPrice since 2013, and is an eager Commander player, Draft enthusiast, and Cube fanatic. A high school science teacher by day, he's also the official substitute teacher of the MTG Fast Finance podcast. If you're ever at a GP and you see a giant flashing 'CUBE DRAFT' sign, go over, say hi, and be ready to draft.