The Treasure token has gone through a lot of iterations. Once a throwaway, it has become an extremely useful piece of Magic design. We're about to get a turbocharged look into what Treasures can do, with this Streets of New Capenna mythic:
Now it's true that Jason wrote about some of its implications on Wednesday, but there's a lot of cards that would love to have this in play, and today I want to go over them. Not only is this card going to interact well with the ones I'm picking, but these are cards that will love anything which makes Treasures now, or ones in the future.
I'm talking about sweet combos, like adding this to the new uncommon Stimulus Package, which lets you sacrifice a Treasure to make a 1/1 Citizen token. Every land is now a Squirrel Nest? Ding!
So let's get into these cards, both old and new. 
The rest of this content is only visible to ProTrader members.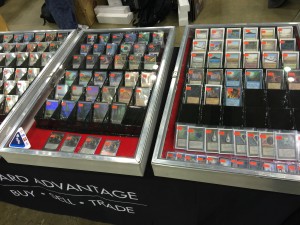 ProTrader: Magic doesn't have to be expensive.
Cliff (@WordOfCommander) has been writing for MTGPrice since 2013, and is an eager Commander player, Draft enthusiast, and Cube fanatic. A high school science teacher by day, he's also the official substitute teacher of the MTG Fast Finance podcast. If you're ever at a GP and you see a giant flashing 'CUBE DRAFT' sign, go over, say hi, and be ready to draft.