We are far enough into the set's cycle that I can say this with confidence: It's pretty amazing that we're going to be able to buy so many awesome cards for some very cheap prices, and that they printed a set with two subsets: BRO, plus the BOT and BRR sets. Amazing stuff.
Right now, the serialized artifacts are taking all of the time and attention and money for this set. It's understandable: there's exactly 500 of each card, numbered and everything. It's a gorgeous foiling, too, and we've even got crimped or other misprinted serialized cards running around! All the pieces are in place for the non-premium versions to tank pretty hard in the upcoming months.
As such, I like to plan out my targets in advance for this sort of thing. I'm not buying now, and I'm not buying in three months. I've learned, and written about, the new timeline for cards being six months from release.
The rest of this content is only visible to ProTrader members.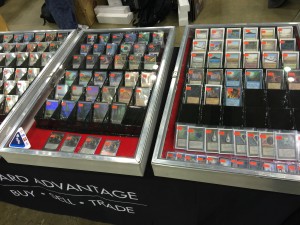 ProTrader: Magic doesn't have to be expensive.
Cliff (@WordOfCommander) has been writing for MTGPrice since 2013, and is an eager Commander player, Draft enthusiast, and Cube fanatic. A high school science teacher by day, he's also the official substitute teacher of the MTG Fast Finance podcast. If you're ever at a GP and you see a giant flashing 'CUBE DRAFT' sign, go over, say hi, and be ready to draft.