ADVERTISEMENT:
The Core Set is in our hands, and so far it's playing out like a Core Set should, not heavy on synergies and such but still relatively fun, at least in the beginning.
With the focus shifting away from Dominaria, it's time to look at this awesome set and figure out what we are picking up now that supply is at its maximum. We might get a little more coming in, if people get burned out on drafting M19, but that wouldn't be enough to move the needle.
I'm trying to keep the focus on non-Standard uses for cards, as the timeline for Standard spikes is kind of rough–you have to hit it big and get rid of it pretty fast.
To the cards!

The rest of this content is only visible to ProTrader members.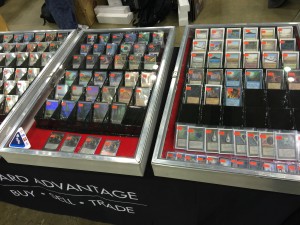 ProTrader: Magic doesn't have to be expensive.

Cliff has been writing for MTGPrice for five years now, and is an eager Commander player, Draft enthusiast, and Cube fanatic. He's the official substitute teacher of MTG Fast Finance, and if you're going to be at GP Sacramento, look for the guy under the giant flashing 'Cube Draft' sign and he'll have you drafting in no time!
Track your collection's value over time, see which cards moved the most, track wishlists, tradelists and more. Sign up at MTGPrice.com - it's free!
ADVERTISEMENT:
Please follow and like us: