A few weeks back, I posted a list of cards I expected to get low in price, then creep back up as casual demand increased.
Some of those cards did not drop quite as much as I expected, and I want to talk about why I think that is. 
I'm going to focus on Primeval Bounty as one example. While I was right about many of those cards, the Bounty is still $7! Now that we're in Theros season, less M14 is going to be opened and the price on Bounty might start creeping upwards, which would really run contrary to my expectations. I expected Bounty to bottom out like Ring of three Wishes or Rise of the Dark Realms, and it has not.
So why was I wrong about this? I thought it would hit bulk prices, and it's been far above that!
In case you don't know, I'm a teacher and I take this responsibility seriously. After I give a test, if the whole class misses one question, then it is probably my fault. So what are the potential reasons for me to misdiagnose the card this badly?

Reason #1: Casual appeal
Demand for Bounty has stayed high enough to keep this price where it is. It's that good in casual formats, and playing with it is just value all over the place. It gives life, creatures, and counters, all for doing stuff you would do anyway.
This is a card that people open in an event, realize how powerful it is in play, and immediately run home and add it to a deck. I confess I tried adding it to my two creature-centric EDH decks and it was underwhelming to me. I expect a lot out of cards in my decks, after years of tweaking to get each deck where I want it. I underestimated the appeal of this card.
For someone as focused on casual formats as I am, I might have allowed my personal experience to influence my thinking too much.
Reason #2: Standard
There have been decks using this card in Standard, though it is not getting a ton of attention. It has been just popular enough to nudge its price up a few bucks, and I did not see a six-mana enchantment with zero immediate effect being good enough in Standard.
This is likely because I do not play enough Standard to make the assessment of how good such a slow card can be. Next time, I will consult with some other players who can give me a better outlook on the speed and nature of the format.
Reason #3: Burnout
Wizards of the Coast does not release specific sales information. We do not know how much of each set gets sold, and that is probably for the best. Specific information on how many copies of a certain card exist would be prime information for speculators and those seeking to artificially raise prices. What we do know is that Magic has been consistently growing and breaking its own sales records, though.
However, the Core Sets are not the biggest sets in terms of sales. Ideally, they should move a lot of product because it's summertime. Kids and parents have more free time, and many game stores have extended summer hours. The fall blocks usually sell more packs though because of their story lines  flavorful worlds, and unique prerelease experiences. (The Helvault, the Guild Packs, The Hero's Path, etc.)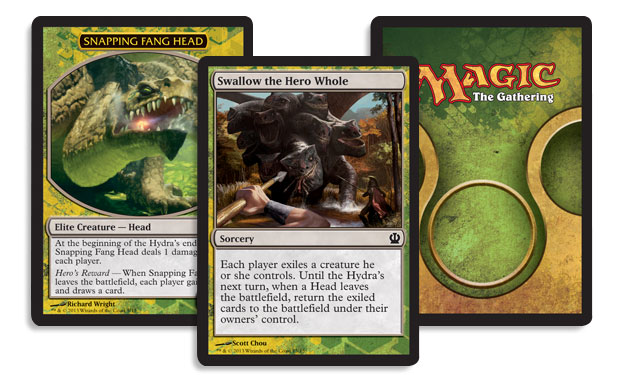 This summer there were two factors working in concert to overshadow M14:
1)    Modern Masters came along a month before M14 was released. Not only did that eat into the usual buildup and spoiler season, it took a lot of budgets with it.
2)    Theros was getting teased and spoiled all through the summer, taking attention and excitement away from the Core Set.
Granted, these factors haven't stopped the Ring of Three Wishes from being a touch over a dollar, or Rise of the Dark Realms from being $2.50. But I do believe that there's been less M14 opened, and that in conjunction with larger demand than I anticipated, might be enough.
Reason #4: Redemption
This was brought to my attention by those who take the time and energy to collect and redeem a full set on Magic Online. It's gotten significantly more expensive to redeem a set, from $5 up to a whopping $25, which does not even take into consideration the costs to acquire all of the cards. Anyone who runs a trade bot will find it is not too difficult to pick up complete sets, and redeeming them for $5 plus shipping was an easy choice. Now at $25, the margin for profit is much smaller, which likely has led to many less redemptions.
It's worth mentioning that set redemption for M14 has only been available since the beginning of September. It is possible we haven't seen the full impact of the MTGO redemptions, which may still reduce the price of M14 cards like Primeval Bounty.
I was wrong about Primeval Bounty, and several other cards in M14. These are four potential reasons that may have occurred, but it may be something I haven't thought of. It's not easy to look back and admit when I'm wrong, but it's a necessary part of making predictions. Self-evaluation is a necessary process for us financial types, as it keeps us credible and gives both us and our readers an opportunity to learn from mistakes.