ADVERTISEMENT:
Reader beware, you're in for a sca-
Oops… I'm sorry. Our lawyers are telling me I can't actually open with that. I guess the people who ran school book fairs twenty years ago are pretty litigious?
You are traveling through another dimensi-
…Wait, really? FINE.
Into every generation a Slayer is bo-
ADVERTISEMENT:
Wow, that too, huh? Dang. Oh well, today we are jumping ahead (and simultaneously backwards!) in time to the Innistrad set review. Because it's Halloween. Well, tomorrow is. Unless you're reading this on Saturday. Or in Japan. I'm not sure how well this gimmick is playing, so let's fast forward to the actual article.
The rest of this content is only visible to ProTrader members.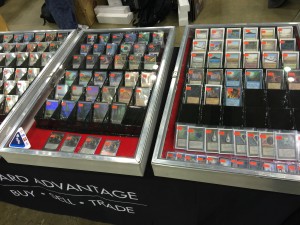 ProTrader: Magic doesn't have to be expensive.
MTGPrice helps keep you at the top of your game with our daily card price index, fast movers lists, weekly articles by the best MTGFinance minds in the business, the MTGFastFinance podcast co-hosted by James Chillcott & Travis Allen, as well as the Pro Trader Discord channels, where all the action goes down. Find out more.
ADVERTISEMENT:
Please follow and like us: