ADVERTISEMENT:
Since Standard is on a once-a-year rotation, I like to think about what's on deck. Yes, we are about to lose two blocks in September, but there's two that have another 18 months or so, and that's what I want to focus on. Kaladesh and Aether Revolt are at their low points, so this is when I want to look for value.
I'm looking at cards that are being played, and are not as expensive as their amount of play might indicate. I'm not expecting huge gains, but I do want to think about increases in value, especially in trade or Pucapoints (if you're still doing that).
The rest of this content is only visible to ProTrader members.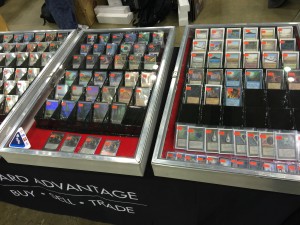 ProTrader: Magic doesn't have to be expensive.

Cliff is an avid player of any and all casual formats, the weirder the better, going all the way back to his first tournament wins: Iron Mage, keeping a life total from round to round, and a grand melee where he cast a Hurricane for 43 and lived.
Track your collection's value over time, see which cards moved the most, track wishlists, tradelists and more. Sign up at MTGPrice.com - it's free!
ADVERTISEMENT:
Please follow and like us: