Readers!
I titled this article "The Shifting Landscape" because the landscape is shifting. I will not be taking further questions at this time.
Baldur's Gate still hasn't settled and some of the top commanders in the set are shaking out a bit differently. Let's take a look at the leaderboard this week.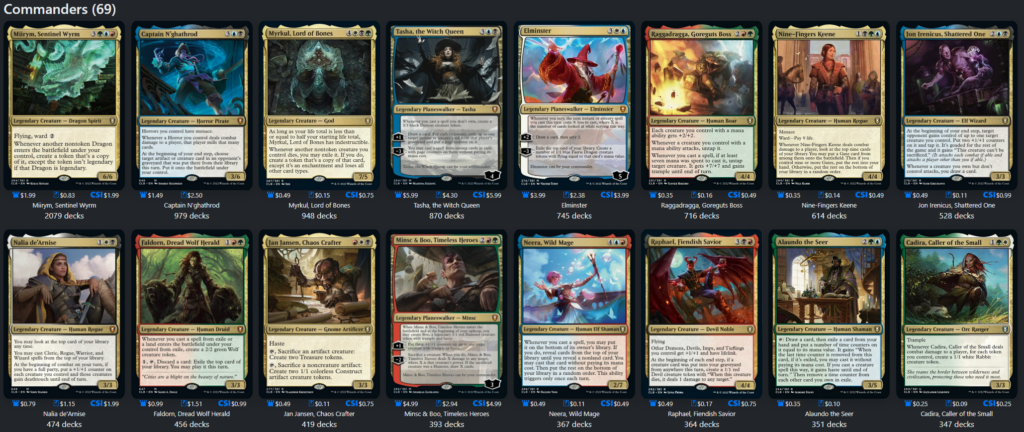 Captain value has absolutely rocketed up the charts and it's worth taking a look at, but you're going to be disappointed. A growing trend has started to emerge lately, and I attribute it in part to how little time we have to brew and tune decks before we're encouraged to ditch them and move on to the next thing. I'm convinced every Captain N'ghathrod deck is just the precon sprinkled with 25% of an Umbris deck that didn't get finished since a set came out every few weeks since then and there never seemed to be time to finish. What makes me think people are using largely unmodified precons?
The rest of this content is only visible to ProTrader members.
ProTrader: Magic doesn't have to be expensive.