Readers!
Whoever gave this set the three letter Code AFR rather than DND did us all a real disservice if you ask me. How I feel about AFR being the code is about how I feel about AFR as a set and let me make one thing perfectly clear – I couldn't be happier to be able to take a set off. I didn't buy any sealed product, I need like 3 copies of Grazilaxx and that's basically all I need for decks and I couldn't be happier. Taking a set off as a builder and collector has been great, and not caring about ANY of these cards has made it so easy to look at data and not have that internal moment of struggle where the data is showing a card I like is under-performing and simply accepting that fact means accepting I evaluated a card wrong, then you have that Seymour Skinner moment.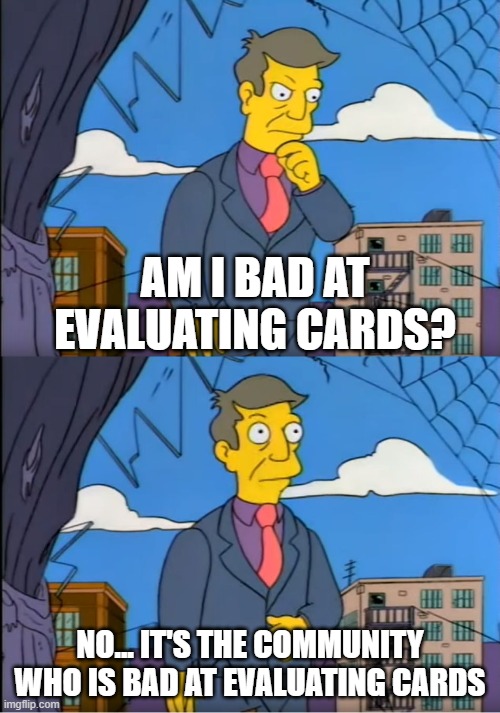 Anyway, none of that this time. Just cold, hard data. And wouldn't you know it, EDHREC got the EDH deck commanders added in with the rest of the set in a move I actually prefer to giving it its own page. I like to see how the DNDDH precon decks stack up against the rest of the set. While the full amount of data we're going to get isn't in yet which means the precon commanders could still improve relative to the non-precon commanders spoiled earlier, we are seeing trends at least right now. Let's look at how the sets look next to one another.
The rest of this content is only visible to ProTrader members.
To learn more about being a ProTrader, click here to see all the benefits.
ProTrader: Magic doesn't have to be expensive.