ADVERTISEMENT:
That title isn't a pun, I literally just couldn't think of a pun with the name of the card and you don't care about the pun titles. No one has ever sent me a message telling me I made a sweet pun in the title. Well, on this site, anyway. My puns are lauded on Coolstuff. LAUDED. I give you people metaphorical GOLD and all you want is literal gold in the form of money-making specs. Fine. You'll have your specs. I'm writing this super early for Pro Traders because this card got spoiled today and I think it matters. Let's take a look at the card I mean, first off.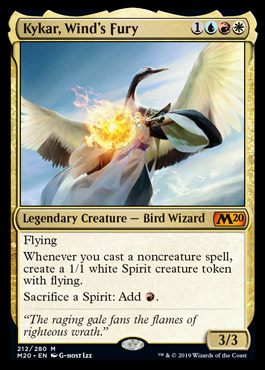 Look at this flappy boi. It's like Young Pyromancer turned into a goose thing. This puts you in Monastery Mentor colors in EDH and gives you access to Cathars' Crusade if you want to beat them down, ways to tutor for an Isochron Scepter and a Dramatic Reversal to throw on it and plenty of other madness. Here's what I think has a chance of going up, probably in the next 48 hours, if people think this deck matters.
For the record, Competitive EDH people seem convinced that this is a really viable engine so on top of this likely to be appealing in the kind of EDH played by 90% of the community, the deck could potentially have legs in cEDH as well. Does that do anything for prices? Eh, yes and no. cEDH decks are super homoegenous so the staples are going to get played in most builds in that format, but they're cards that were already expensive because they're good in everything. Take a look at a build for Kykar someone on the cEDH sub came up with. Granted he shot from the hip, but all of their decks are built this way.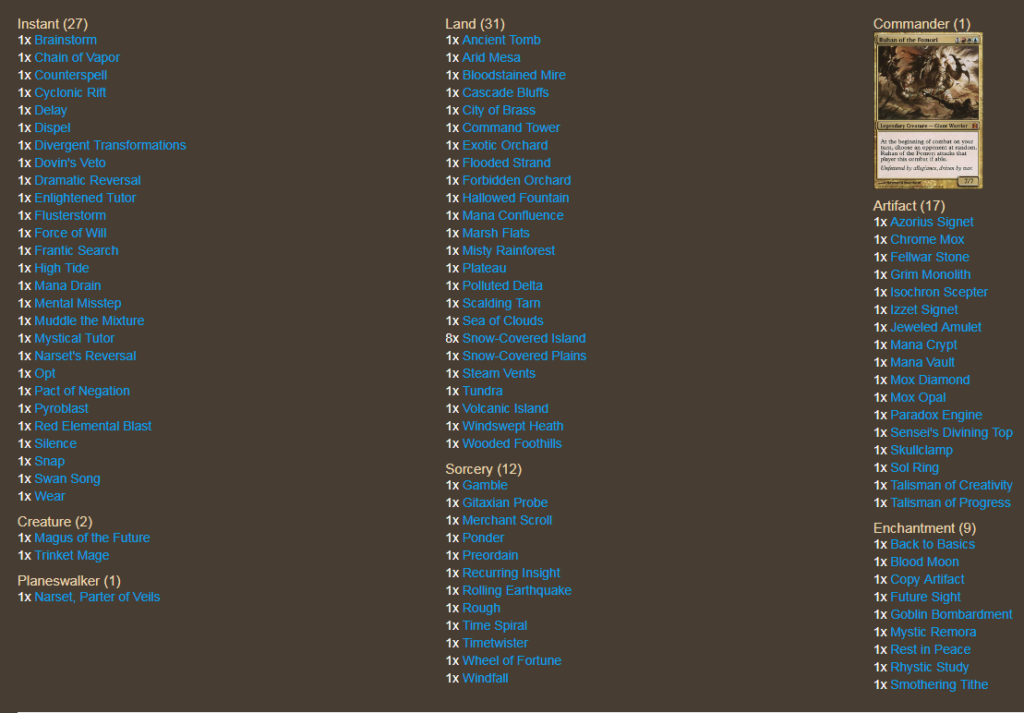 WHAT IS THIS, A DECKLIST FOR ANTS?
The rest of this content is only visible to ProTrader members.
To learn more about being a ProTrader, click here to see all the benefits.
ProTrader: Magic doesn't have to be expensive.

MTGPrice helps keep you at the top of your game with our daily card price index, fast movers lists, weekly articles by the best MTGFinance minds in the business, the MTGFastFinance podcast co-hosted by James Chillcott & Travis Allen, as well as the Pro Trader Discord channels, where all the action goes down. Find out more.
ADVERTISEMENT:
Please follow and like us: