Readers!
Two weeks ago, I realized these Mom precons were no joke and there was more to them than we thought. With a surprising amount of depth, not to mention a few other surprises, I had to call an audible to expand this into a 3rd part. That's good – depth is good. Let's pick something with depth, say, the Seattle Kraken's lineup. That is better than something with less depth, let's say the Colorado Avalanche's lineup. Is more depth better? We'll find out later this week, I guess. My guess is, yes, in that particular narrow instance but also more broadly, depth is good. Let's look at the numbers.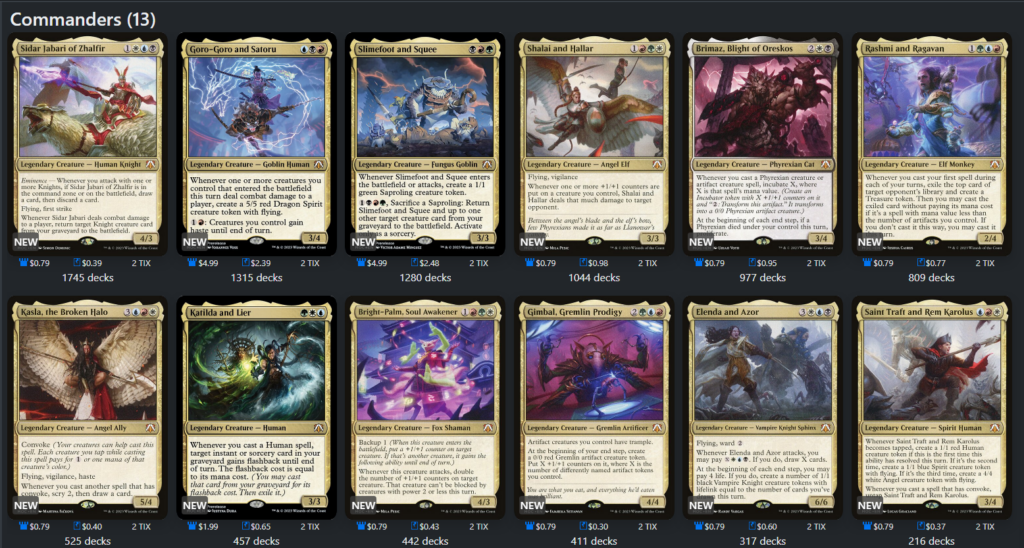 For reference, here is the shot from last week.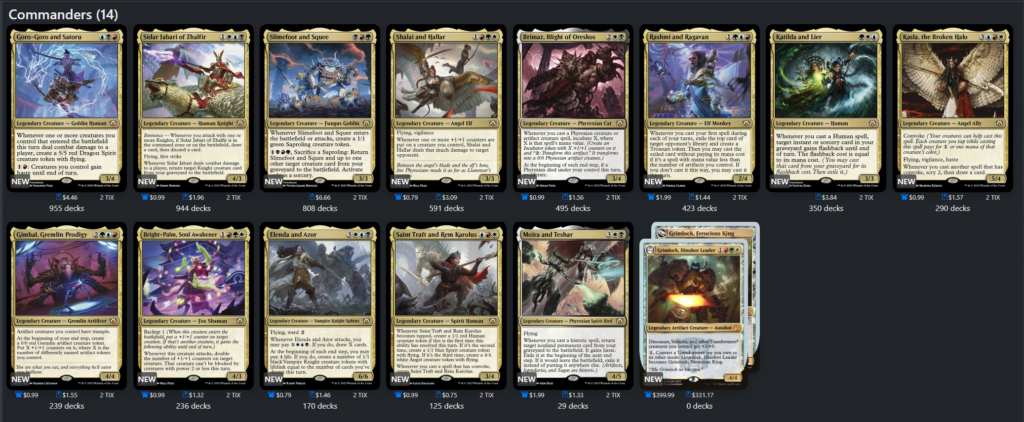 Sidar continues to climb. Last week I had to talk about how much each deck grew week to week to justify mainly focusing on Sidar because he was still in second place. The rest of the rankings look largely the same – I think it's time to call it a Top 6. If you go to 7th and 8th, you get decks built half as much as Rashmi and Ragavan – I think only the top 6 here matter, sorry about picking a number that doesn't cleanly divide into tournament brackets or whatever. This isn't a tournament, it's a lifelong fight for relevancy for these commanders in a world where calling MoM "the new set" isn't accurate anymore. Let's look at the 2 decks we haven't.
The rest of this content is only visible to ProTrader members.
ProTrader: Magic doesn't have to be expensive.