Readers!
I haven't covered the same product two weeks ago in this series and I feel like that sentence can replace the normal paragraph I write above the fold in this series where I express incredulity that my favorite thing in the world could make me feel this consistently terrible. If you're not like me and you're capable of only caring about the stuff you care about, you're probably thrilled that there have never been more chances to buy products and build new decks. The thing is, the best specs are the ones that don't rely on Commander only, they rely on other formats. Typically a format like Modern will feature a card and a combination of some Modern or Pioneer to a lesser extent (for now, I guess) play with Commander play bodes well for a card. You know what is better than Modern? A format played by the majority of Magic players. The answer is not Commander, believe it or not. No, the format enjoyed by the vast, vast majority of people who play Magic the Gathering is the format "63 unsleeved card I own" and it has been sweeping the nation since 1993. These players are the lifeblood of the game, and while they mostly buy boosters at Walmart, these players are very aware of the internet and how to use it and they buy cards. Caring what cards they buy can help us spec better, and today I want to talk about the casualest casual kind of casual concepts for decks – Lifegain.
Actually, I should have buried the lede under the fold to entice people to sign up for Pro Trader. Let me take that again.
Today I want to talk about… wait, that won't work. OK, so the cat is out of the bag, I guess. Today I want to talk about lifegain cards, specifically for a deck that is coming out soon or is out already, I am not sure which.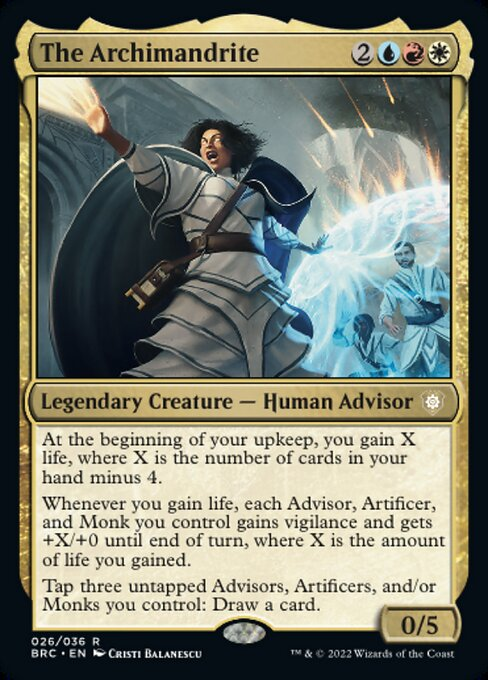 Monks and Lifegain? Is there a more Timmier thing possible? I don't know if there is, but I'm very excited to see where this goes. In addition to kind of wanting to build the deck, I want to see if there are any Timmy cards in the deck.
Oh yeah. We can work with this.
The rest of this content is only visible to ProTrader members.
ProTrader: Magic doesn't have to be expensive.