By: Travis Allen
I began playing Magic beyond the kitchen table at Zendikar's release five years ago, way back in 2009. At the time I think the most expensive card I owned was Doubling Season, and I'm pretty sure it was about $5. I knew next to nothing about how much most cards were worth, or what was good to trade for, or what might spike in price next week. I was focused solely on making gigantic Cytoplast Root-Kins and sacrificing Leveler while Endless Whispers was in play.
The rest of this content is only visible to ProTrader members.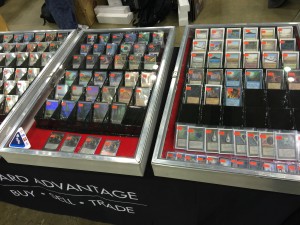 ProTrader: Magic doesn't have to be expensive.