ADVERTISEMENT:
By: Travis Allen
@wizardbumpin
---
Don't miss this week's installment of the MTG Fast Finance podcast, an on-topic, no-nonsense tour through the week's most important changes in the Magic economy. And if you enjoy playing Magic, make sure to visit https://scry.land to find PPTQs, SCG Opens, and more events on an interactive map with worldwide coverage. Find Magic near you today.
---
This weekend featured two Standard Grand Prix and a team constructed event over in SCG land. Standard is reasonably healthy I suppose, all things considered, although it personally doesn't feel like that when you consider what it feels like to play with or against Aetherworks Marvel. I'm inclined to say that Wizards is considering banning it, as it's likely more represented than they'd prefer, and it's an especially unpleasant play experience, but it's hard to imagine them pulling that particular trigger again already.
Ulamog, the Ceaseless Hunger and Aetherworks Marvel are two of the biggest cards in the format, and they're about $5 and $10 less than they should cost, respectively, for a couple of reasons, the primary two I'd expect that players don't particularly enjoy this format and we're headed into summer, a perennial lull for Magic.
Given all of that, I'm inclined to stay away from Standard for a little while longer. With even the best prospects trending downward, there's better places to turn your attention. I'm looking over at EDH mostly today, especially with some cool new decklists floating around to discuss. Remember, people only have to think it's good for it to spike!

ADVERTISEMENT:
The rest of this content is only visible to ProTrader members.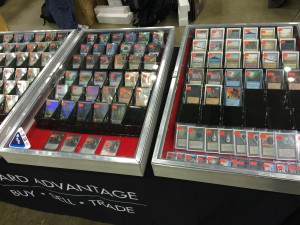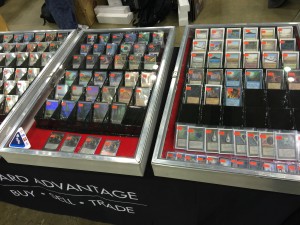 ADVERTISEMENT:
ProTrader: Magic doesn't have to be expensive.
Track your collection's value over time, see which cards moved the most, track wishlists, tradelists and more. Sign up at MTGPrice.com - it's free!
ADVERTISEMENT:
Please follow and like us: