It would hardly be Double Masters if I didn't do two articles on it, so this week I'm following up on last week's picks with another set of Double Masters cards that you should be picking up sooner rather than later. As expected, we saw prices fall hard over the weekend as people cracked boxes and started the race to the bottom. Some prices (especially box toppers) have already started moving upwards as people pick up the cards they want, but we might see prices deflate again slightly as this week progresses and more product gets opened and listed.
Supply of Double Masters product – in the US at least – seems to be somewhat stinted compared to previous Masters sets, so today I'm going to be focusing on arbitrage opportunities from Europe. Prices on MKM are much lower than they are on TCG right now, more so than we'd normally expect, so this article is mostly one for European speculators and people with arbitrage contacts.
The rest of this content is only visible to ProTrader members.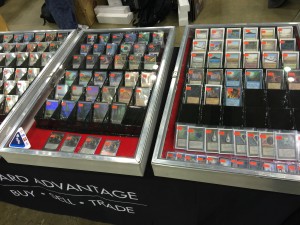 ProTrader: Magic doesn't have to be expensive.

David Sharman (@accidentprune on Twitter) has been playing Magic since 2013, dabbling in almost all formats but with a main focus on Modern, EDH and Pioneer. Based in the UK and a new writer for MTGPrice in 2020, he's an active MTG finance speculator specialising in cross-border arbitrage.