Social media has transformed the MTG finance pastime. What used to be a mysterious field of insight and connections has since evolved into a public event. The "group think" nature of MTG finance leads to rapid price corrections and manipulations, manifested in the form of buy-outs and price spikes.
Sometimes these moves make sense – World Breaker received positive camera time at the SCG Open in Atlanta yesterday, and it sent the card higher. The flow of logic is simple: players witness the card on camera, talk about it on Twitter and Reddit, players blindly follow suit, and the card jumps in price. The fact that artificial scarcity is at play here on this brand new mythic rare only means the price can shoot even higher before enough product is opened to meet surge in demand.
Other times the move makes little sense to the community. Mindslicer was a recent example, and this morning I woke up to another perplexing jump: Battle Screech.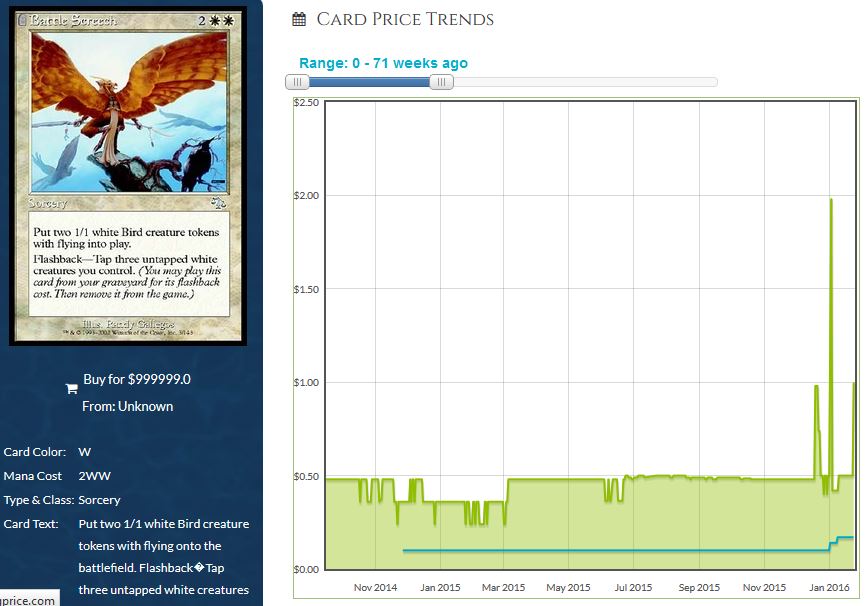 While I will confess I've played Battle Screech in a casual Birds tribal deck for over a decade now, someone's going to have to explain this sudden movement to me.
But the story and catalysts are still the same here, regardless of root cause. A card gains traction, earns some discussion (wouldn't surprise me to see someone ask about this on Twitter today), and drives the price higher in a matter of hours. The fact that this was the number one Interest on mtgstocks.com only means this move will get even more attention.
The Old and Obscure
It may come as a surprise to you that some price spikes actually occur under the radar, despite all the openness of social media. It's actually quite impressive when you step back and consider this notion. Cards can still gradually or rapidly increase in price without taking the notice of the hive mind in MTG finance. Despite our best efforts, a card can still move in value without our knowing. I guess with over 10,000 unique cards, this really isn't that hard to believe, is it?

The rest of this content is only visible to ProTrader members.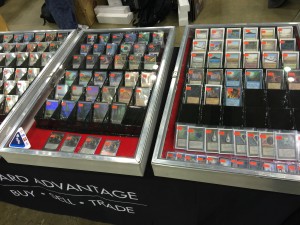 ProTrader: Magic doesn't have to be expensive.