Editor's Note: Hey everyone, Corbin here. Keeping up with your Magic is a serious commitment, and isn't cheap. While this is a fun article that pokes fun at some of the "mtgfinance" stereotypes, there are a lot of useful tools and helpful authors to help keep you ahead of the game when it comes to maximizing your money in Magic. We do a lot that here on MTGPrice, but we know that taking a step back and laughing is healthy as well. With that in mind, enjoy!
*This is intended as satire of the current state of MTGFinance. All views expressed are 100% true. If you feel like complaining, feel free to let me block you on Twitter @xemitsellsmagic. I would also like to thank Nick Becvar and the Cartel Aristocrats for contributing to this manure masterpiece*
Hey Guys! I'm sure the title of this article grabbed you guys faster than an underpriced Ebay auction. I'm here today to write a piece about why you should be working for a real company instead of trying to make mtgfinance millions on cardboard crack. After a recent debate on Twitter, I decided to write a short piece about why it's much better to be a cubicle monkey than risk it all grinding the tables of a GP or trying to hit the next big spec.
1.       401ks and Health Coverage.
Should you decide to risk your future grinding Magic, there's a couple things about reality that are going to slap you in the face. You know that sweet 400% return you just made on Worldbreaker? Well, you're going to need to sell a couple hundred copies to pay for that cavity you got while eating convention center food and forgetting to brush your teeth the last 300 days.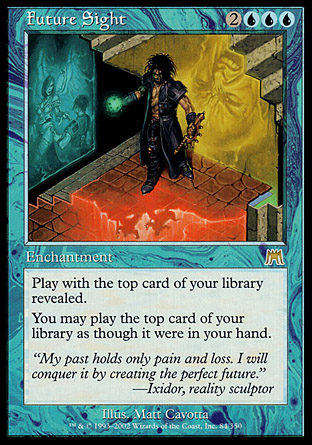 Also, who needs a retirement fund? Well, actually everyone. You can't guarantee that Magic will still be around in 50 years and that GPs will still exist in their current form. They might even release Version 5 of MTGO by 2065!
2.       Profit Margins
Let's say that Otto Ogre sells $4,000 of magic cards a month with a profit margin of 20% on those cards. Congrats! You make poverty wages while the IRS thinks that you're making quite a bit more before you show them receipts of what you spent! Oh wait, you didn't keep your receipts? Looks like penalties and audits have Storm in the real world!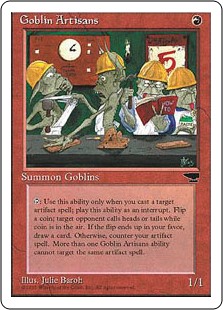 On top of that, what if you have a bad GP experience? I don't think the phone company accepts bulk rares, and you can't buylist a bunch of cards to many shops in your area for real prices. Have fun waiting 10 days for Channel Fireball to process your cards and send you a check in the mail. And don't forget what can happen if your cards aren't Near Mint!
3.       Wages
It's great that you traded up $750 in a weekend at a GP. However, you still need to get money for those cards, which in most cases leaves you with selling back to a vendor. Plus how many hours did you put into trading over the weekend? Forty-five hours? You could've saved yourself a drive and made more working for the Golden Arches instead of trading for those Golden Myrs. I enjoy counting pennies as much as the next person, but the only thing you're going to be counting is food stamps if you choose to live life as a GP Grinder.
4.       Failed Specs
You know that one card that your buddy was testing for a Pro Tour? Well now you're sitting on a couple hundred copies of Mana Bloom and you still need to pay rent for that place that doubles as a Magic card closet.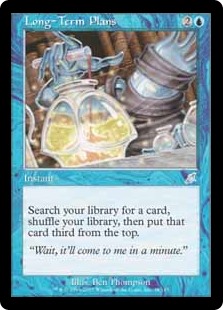 Not every card can be a Sphinx's Revelation, but you should have had a revelation by now that speculating isn't easy money. The only thing you'll be seeing is your profit going red with your bills blooming out of control. The next thing you know, all the "hard" work that you put in will have crumbled to dust.
5.       Social Life
You know what really impresses people? Telling them you hustle cardboard in a sweaty , crowded convention center every weekend. I hope that gets you really far in your dating life as well, because you're going to need a really heavy Briber's Purse to keep that relationship going with a Muggle. Your kids are going to really look up to Daddy being gone every weekend, trying to Becvalue his way to extra diapers for them.
6.       Living an independent life
It's great that you don't want to be Cubicle Carl for the rest of your life; I admire you for your dedication of sleeping on floors and couches every weekend. Feel free to be a sovereign citizen in the 20 hours you spend every weekend driving to a different city. You know who actually can do MTGFinance right? The people who own their own shops, and they're not making money hand over fist either! The owner of The Card Nexus had a good point when he said that "I think way more people like the IDEA of being their own boss than the reality of what that entails."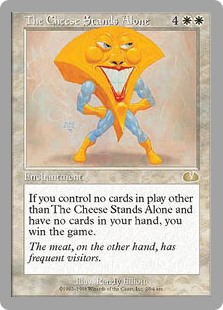 But you could get lucky! If you somehow get demoted to being a buyer for a store at a GP, you could get McDoubles instead of a single cheeseburger for every meal! What a truly generous feast. In all seriousness, for all of the basement dwellers reading this article, you should go to college. .001% of all people reading this "article" on MTGPrice can actually do MTGFinance for a full-time living. Save your parents another four years of disappointment and work on a career, and not delusions of "MTGFinance job".
Choosing MTGFinance is like selling cards at SCG Prices. It feels bad, and you look bad. Saying that you're self-employed is almost as bad as an idea as buying 200 foil Illusionist Bracers. Work on investing in better cards, and work on investing in a better future for yourself. I hope you have enough cards to put a down payment on a house, or car. You also can have fun looking through job websites with nearly no marketable skills after your six-month stunt lands you into declaring a Chapter 11 (hint: that's bankruptcy).
7.       Conclusion
To summarize, stop refreshing the #mtgfinance tag on Twitter and incessantly checking MTGStocks. You guys are already smarter for having read this "article." Take a deep breath, think your options over, and stop living in Dominaria. Otherwise, you're in for a truly Gruuling life.
Sincerely,
Jeremy