By: Travis Allen
@wizardbumpin
---
The latest episode of MTG Fast Finance with myself and James Chillcott discusses the week's biggest moves, our cards to watch, and Eternal Masters. Check it out here!
---
It's been a wild two weeks, hasn't it? I said in at least two mediums that Eternal Masters was a baseless rumor that sounded more like a Reddit pipe dream rather than an actual coherent business strategy, and then Wizards went ahead and announced it. The community was especially flush with drama regarding a few deepthroat-esque accounts regarding EMA, the full set list, and supposedly clandestine vendor operations. And to top it all off, a Maro Tumblr post sent pockets of the community into a tizzy with the perceived promise of a new constructed format.
Compared to June, when I'm scraping the bottom of the barrel for article ideas, this is great. So many topics worth discussing!
I'll start with an amusing image I posted on Twitter this weekend:
lol pic.twitter.com/fhTMKyJSws

— Travis Allen (@wizardbumpin) February 20, 2016
What are we looking at here? Within the 24 hours leading up to that tweet, r/mtgEternal was the subreddit which had grown the most across all of Reddit. Someone made a subreddit not for Eternal Masters, mind you, but rather this imaginary constructed format called Eternal, and so many people joined it was the fastest growing subreddit. Why? Where is all of this coming from? Can we profit on it?

The rest of this content is only visible to ProTrader members.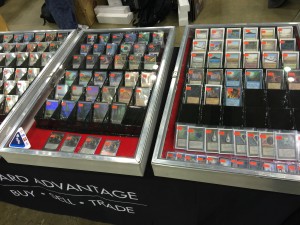 ProTrader: Magic doesn't have to be expensive.