Last weekend I was browsing the All Time Highs and All Time Lows list on MTG Stocks when a frequently played card stood out to me – not because of it's recent high, but rather due to the fact that it is hitting all-time lows.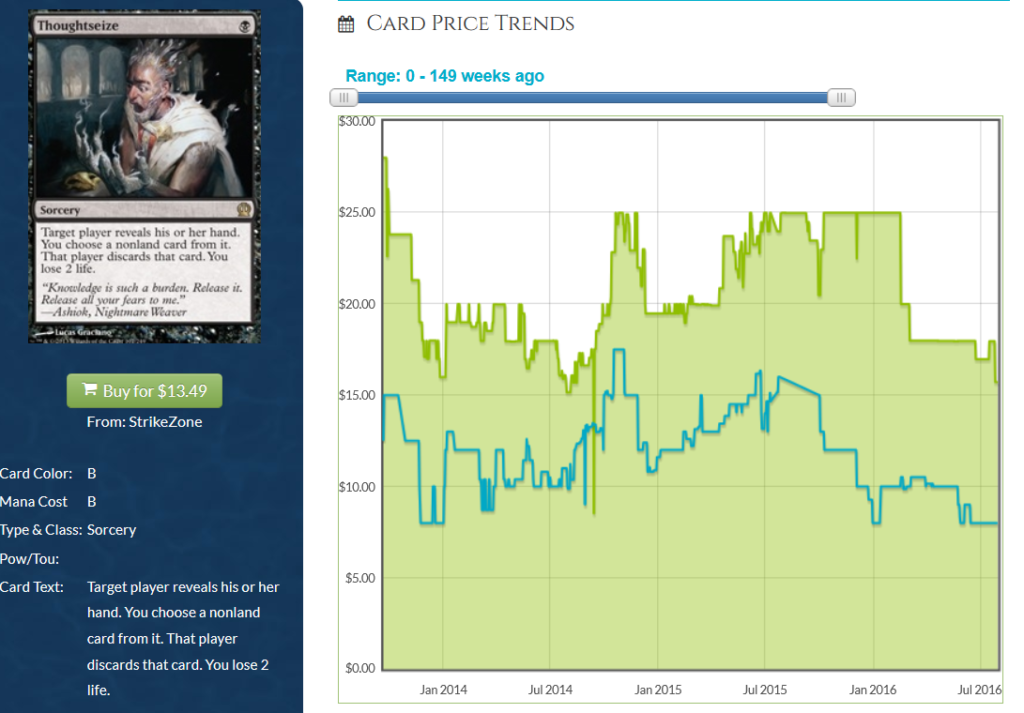 Thoughtseize is the ninth most played card in Modern, according to the same website.  It's also 37th in Legacy, for some consolation demand.  Yet despite its ubiquitous utility in these two formats, the card simply cannot gain traction from a pricing standpoint.  When Theros rotated out of Standard, Thoughtseize's eternal playability motivated players to keep their copies for future utility.  As a result, the black sorcery's price held up fairly well throughout the release of Battle for Zendikar.
Then, when Oath of the Gatewatch departed standard, things got ugly.  Now the card sells at an all-time low on TCG Player, with buy lists topping out with a meager $8 – a far cry from its $17.50 peak back in 2014.  What's the rationale for this selloff?  Does this signal the end of the age-old strategy of holding rotating cards for inevitable returns?  This week I'll explore some driving forces behind recent Eternal playable cards to try and get to the bottom of this phenomenon.
The rest of this content is only visible to ProTrader members.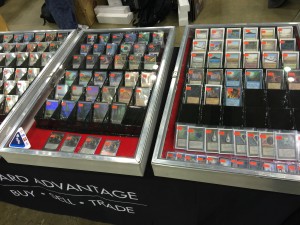 ProTrader: Magic doesn't have to be expensive.