By: Travis Allen
@wizardbumpin
---
Don't miss this week's installment of the MTG Fast Finance podcast, an on-topic, no-nonsense tour through the week's most important changes in the Magic economy.
---
In the last couple of years, Wizards of the Coast, a Hasbro Subsidiary has been pushing to make storyline cards more impactful in constructed. Occasionally they've succeeded, and sometimes they don't, but there's no denying that they'd like it if their marquee story cards were also the marquee constructed cards. Well, they've hit the nail square on the head this time around, with a Liliana, the Last Hope deck battling an Emrakul, the Promised End deck. And, as if the Pro Tour itself was scripted, Liliana was able to overcome Emrakul just as the plane-swallowing monster was poised to overtake all of Gavo-Sydney. WotCaHS couldn't have written a more desireable Pro Tour storyline.

The rest of this content is only visible to ProTrader members.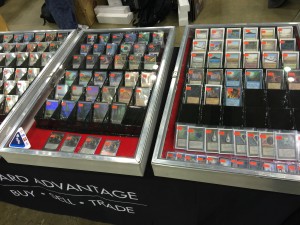 ProTrader: Magic doesn't have to be expensive.