Right now, presuming the Collector Booster is $20, there aren't a lot of cards that you can hit to make it worthwhile. I'll give you the list in a moment, but first let's talk about what to do when a set isn't being opened very well, and the opportunities that represents. Plus, some cards that you ought to have in reserve for later.
The rest of this content is only visible to ProTrader members.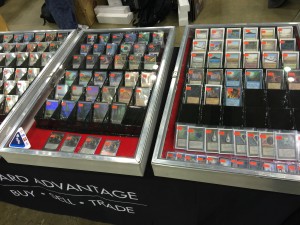 ProTrader: Magic doesn't have to be expensive.
Cliff (@WordOfCommander) has been writing for MTGPrice since 2013, and is an eager Commander player, Draft enthusiast, and Cube fanatic. A high school science teacher by day, he's also the official substitute teacher of the MTG Fast Finance podcast. If you're ever at a GP and you see a giant flashing 'CUBE DRAFT' sign, go over, say hi, and be ready to draft.