Adventures in the Forgotten Realms is officially released today, so we're able to buy those cards from vendors. As always, I'm expecting most cards to take a tumble as they become widely available, especially because they seem underpowered compared to other sets currently in Standard.
Underpowered usually means cheap, and AFR has one of the lowest aggregate values I've seen at release. As a result, people are expecting less of this set to be opened, and that makes sense, especially with Modern Horizons 2 right there, pouring value into your wallet if you're buying as a distributor.
So if a set is under-opened…that means it's likely under-valued! Time to look at AFR from a long-term perspective, looking for cards that will likely have some casual appeal. What can we get cheaply now, and if stores are reopening and events are happening in paper, what might be good in a few months when Standard rotates?
The rest of this content is only visible to ProTrader members.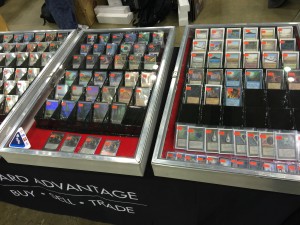 ProTrader: Magic doesn't have to be expensive.
Cliff (@WordOfCommander) has been writing for MTGPrice since 2013, and is an eager Commander player, Draft enthusiast, and Cube fanatic. A high school science teacher by day, he's also the official substitute teacher of the MTG Fast Finance podcast. If you're ever at a GP and you see a giant flashing 'CUBE DRAFT' sign, go over, say hi, and be ready to draft.