ADVERTISEMENT:
I have been buying and selling cards for a while, but I have to admit that I'm not so sure about what rules apply and what rules don't anymore.
This year especially, I've been waaaaaaay off a couple of times recently and I want to try and fix that. I also want to see where some cards are coming in, to teach me some new ideas to guide me for this 'three Masters sets in 18 months' sort of world we are living in.
I also want to try and apply what this year and previous years have taught me, to see if there's stuff I want to start picking up, now that we are in the end-of-the-year doldrums.
The rest of this content is only visible to ProTrader members.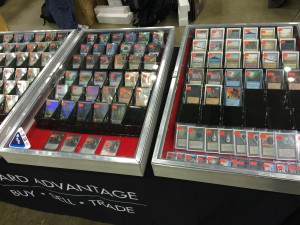 ProTrader: Magic doesn't have to be expensive.

Cliff is an avid cuber and has been making mostly-sound MTG decisions since using Magic cards to buy a new transmission in 2001. Follow him on Twitter @wordofcommander or check out his articles weekly here on MTGPrice.
Track your collection's value over time, see which cards moved the most, track wishlists, tradelists and more. Sign up at MTGPrice.com - it's free!
ADVERTISEMENT:
Please follow and like us: