I'm not going to talk about Modern Masters 2015.
"But DJ, it's the hottest ne—"
Don't care.
"There are a bunch of complaints about the packaging an—"
Nope.
"This set is going to make Tarmogoyf into a $50 ca-"
No, it's not. And I said I don't care.
Maybe that's a bit of an aggressive opening to this week's article, but it's honestly how I feel. I'm not diving in headfirst and buying mass copies of cards that have been reprinted, and I'm not squirreling away boxes of the set so as to gamble on their long-term desirability.
My methodology stays that same throughout this turbulent time in pricing, and that's, "Buy stuff at or below buylist prices, and then sell it for TCGplayer-low through local individuals, Facebook groups, and on TCGplayer itself." It's really that simple, for the most part. If Timmy/Tammy cracks a Mox Opal but was hoping for an Emrakul, I'll be happy to ship her $20 for it so that shecan grab two more lottery tickets.
…I just talked about Modern Masters, didn't I? Crap.
That Is Over Now, Though
Actually, this article is supposed to be one that will continue to be useful months and years after MM2015 stops causing a financial hurricane. About a month ago, I purchased a pretty large lot of bulk commons and uncommons: approximately 150,000.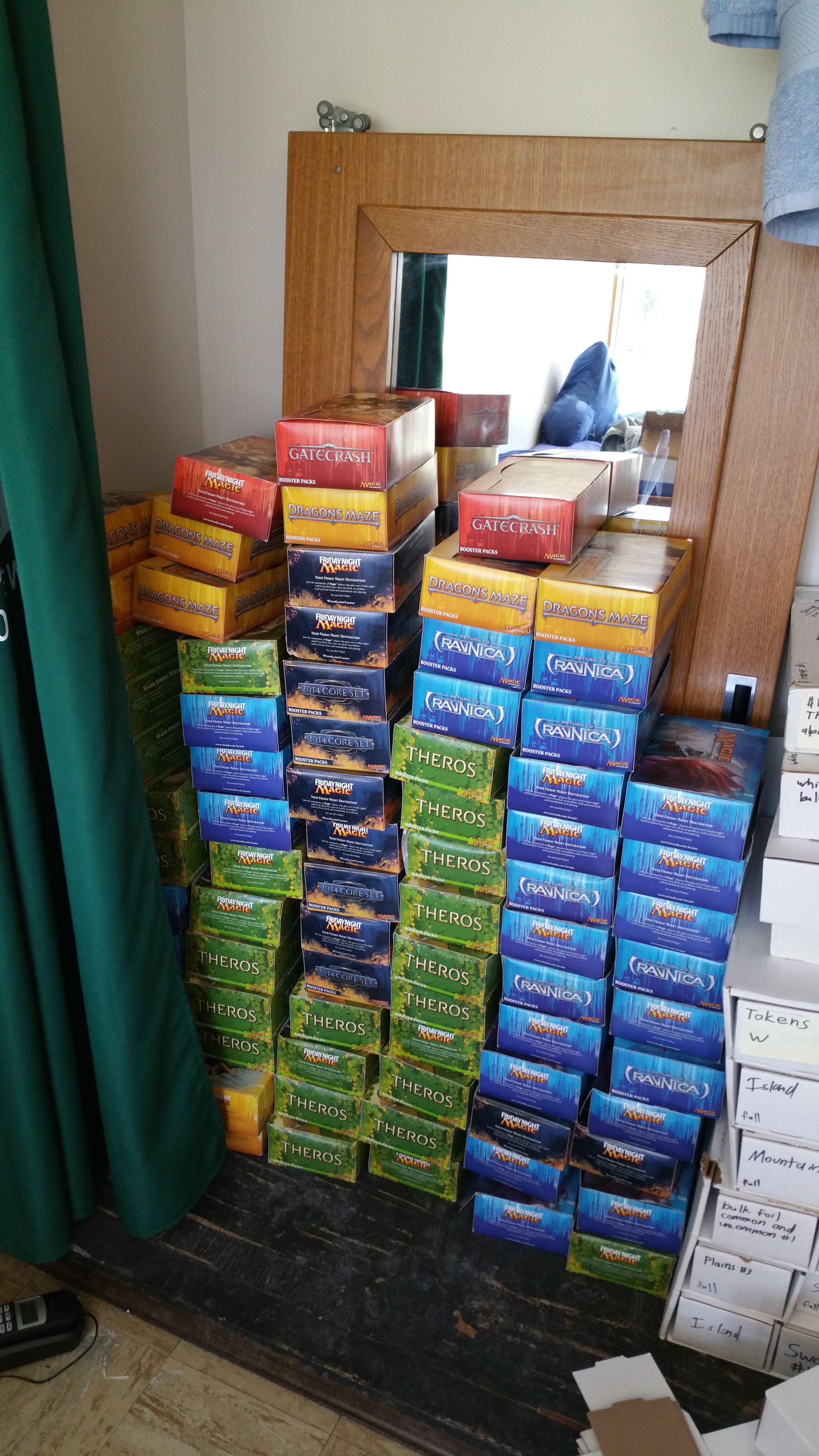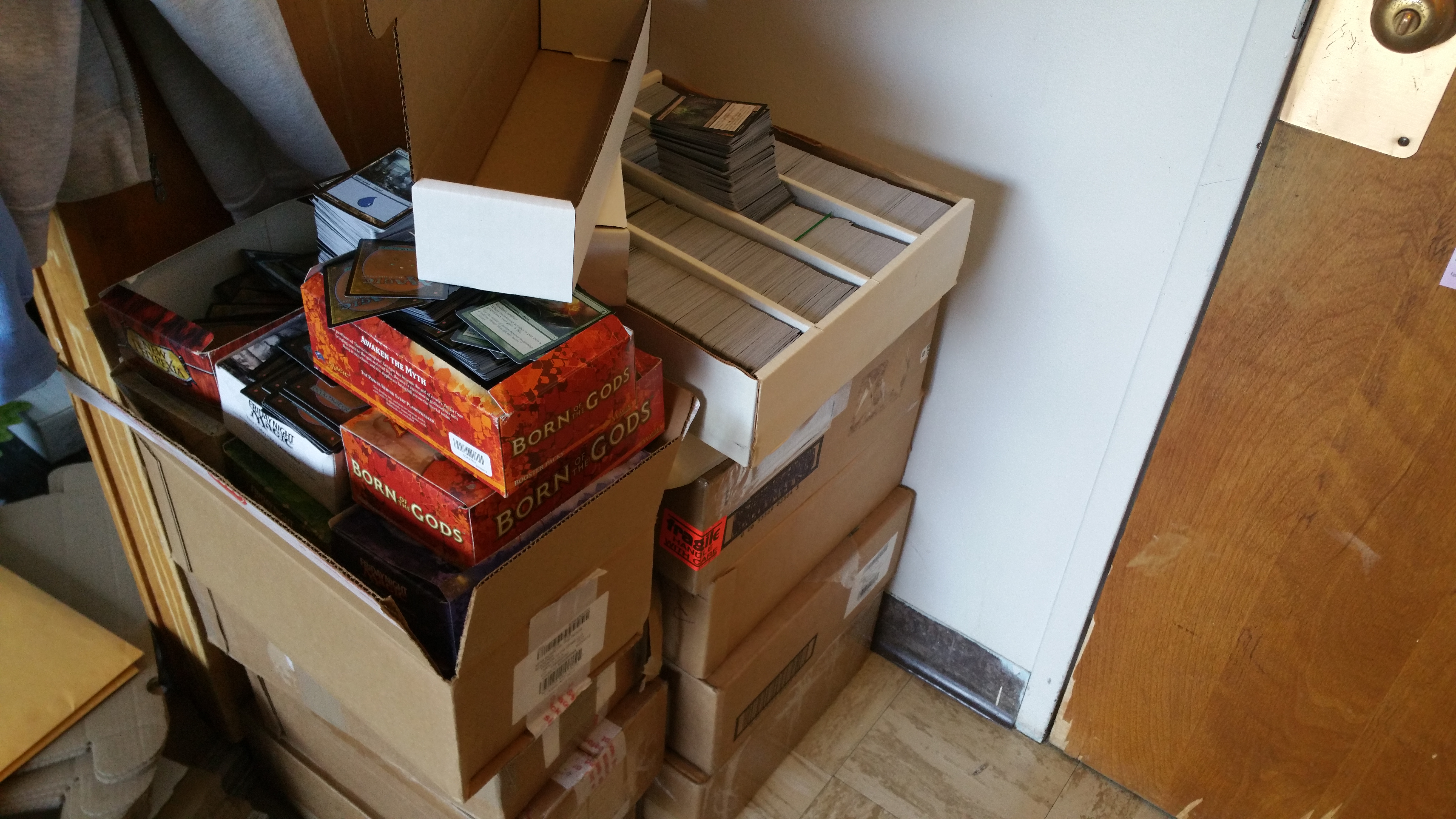 Thanks to being able to negotiate with a past employer who owns a videogame store, I'm able to have access to a display case and physical retail location where I can buy and sell singles, collections, and bulk lots. My most popular item is definitely a lot of 1,000 randomized commons and uncommons sold in a BCW storage box for $7.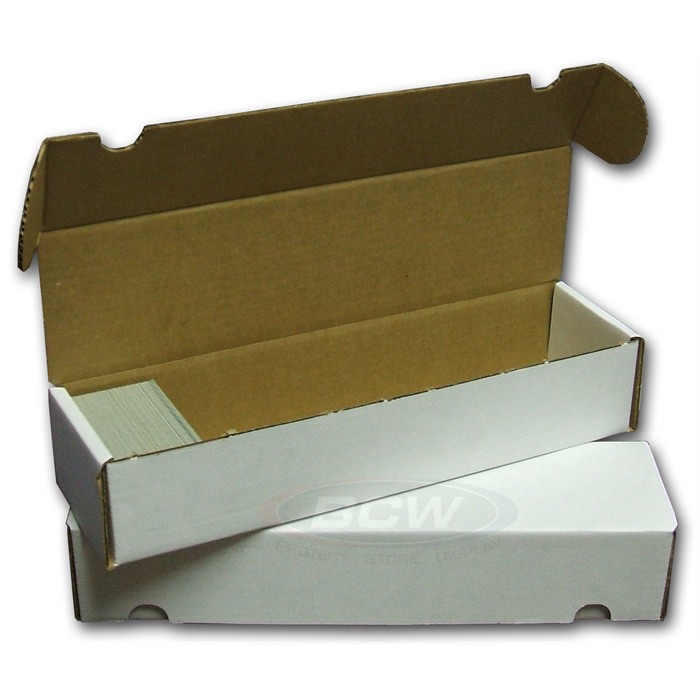 ---
Quick aside: While I used to highly recommend ordering these boxes en masse from BCW itself, its shipping costs have changed since I last ordered from the site.

If anyone reading this knows of an alternative method to acquire 1,000 count boxes for a cheaper price, please feel free to let me know so I can spread the word. I'd like to know for myself as well.
---
One of the "Magic Rules of Magic Finance" that I tend to repeat a lot is that I will always pay $4 per thousand on unseen bulk commons and uncommons and never more. If I am already stocked up on tens of thousands of cards and am in no rush to acquire more, I'll lower my buy price down to $3 per thousand. If the person I'm working with wants to trade for cards out of my binder, I'll give $5 per thousand. Because a large majority of the cards in this lot were common and sorted by set and color, I ended up giving $500.
Sorting 150,000 Commons
It's actually a lot more annoying for me to buy collections of commons and uncommons that are sorted methodically by color and/or set, because casual players don't really want 14 copies of Pensive Minotaur all lined up next to each other. They want one or two of each minotaur from the set, and some supporting cards from other sets so they can build their own 78-card unsleeved minotaur deck akin to how Tony Stark built his first Iron Man suit. The more randomized, the better, and I let people know that before they sell to me.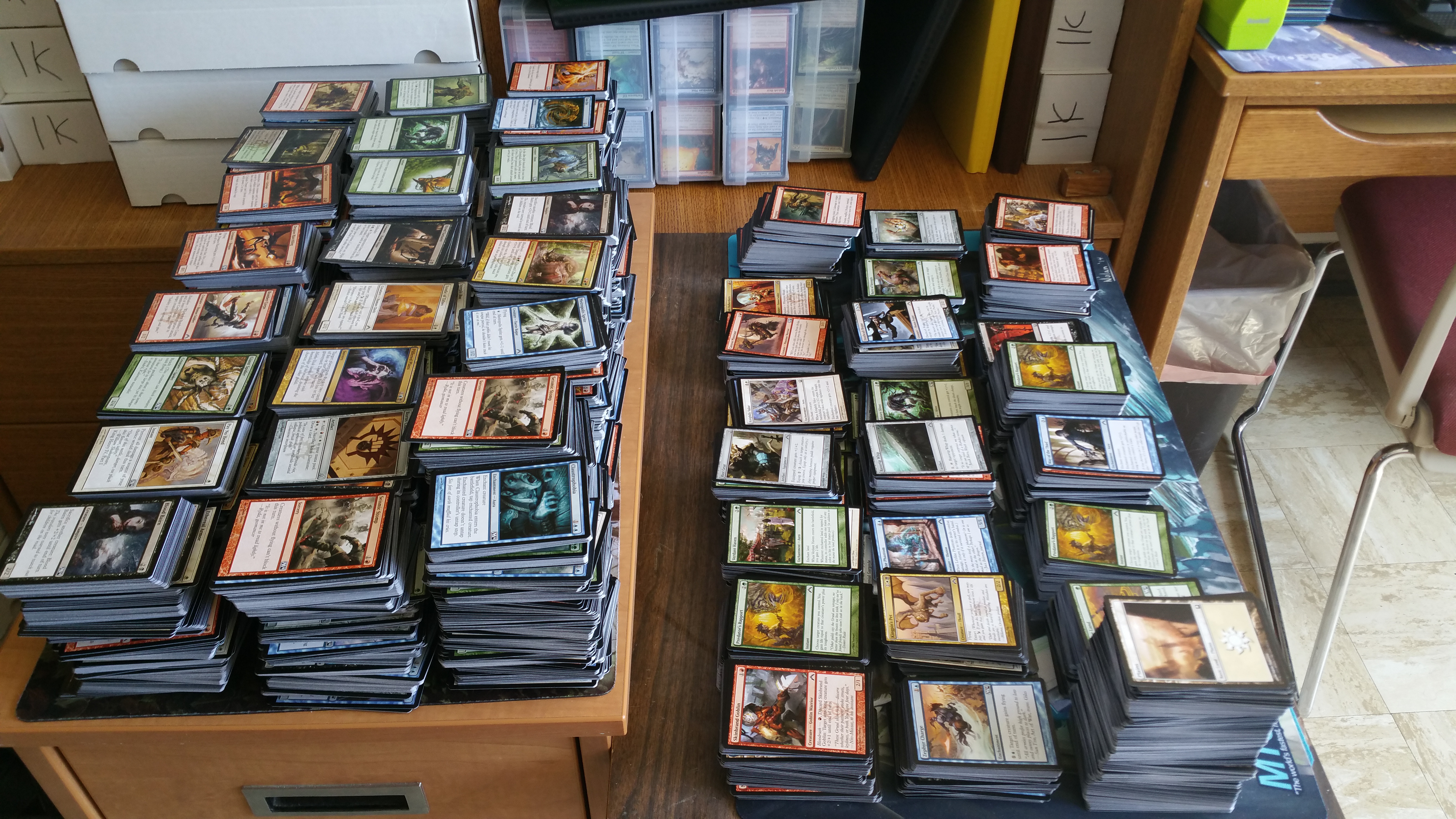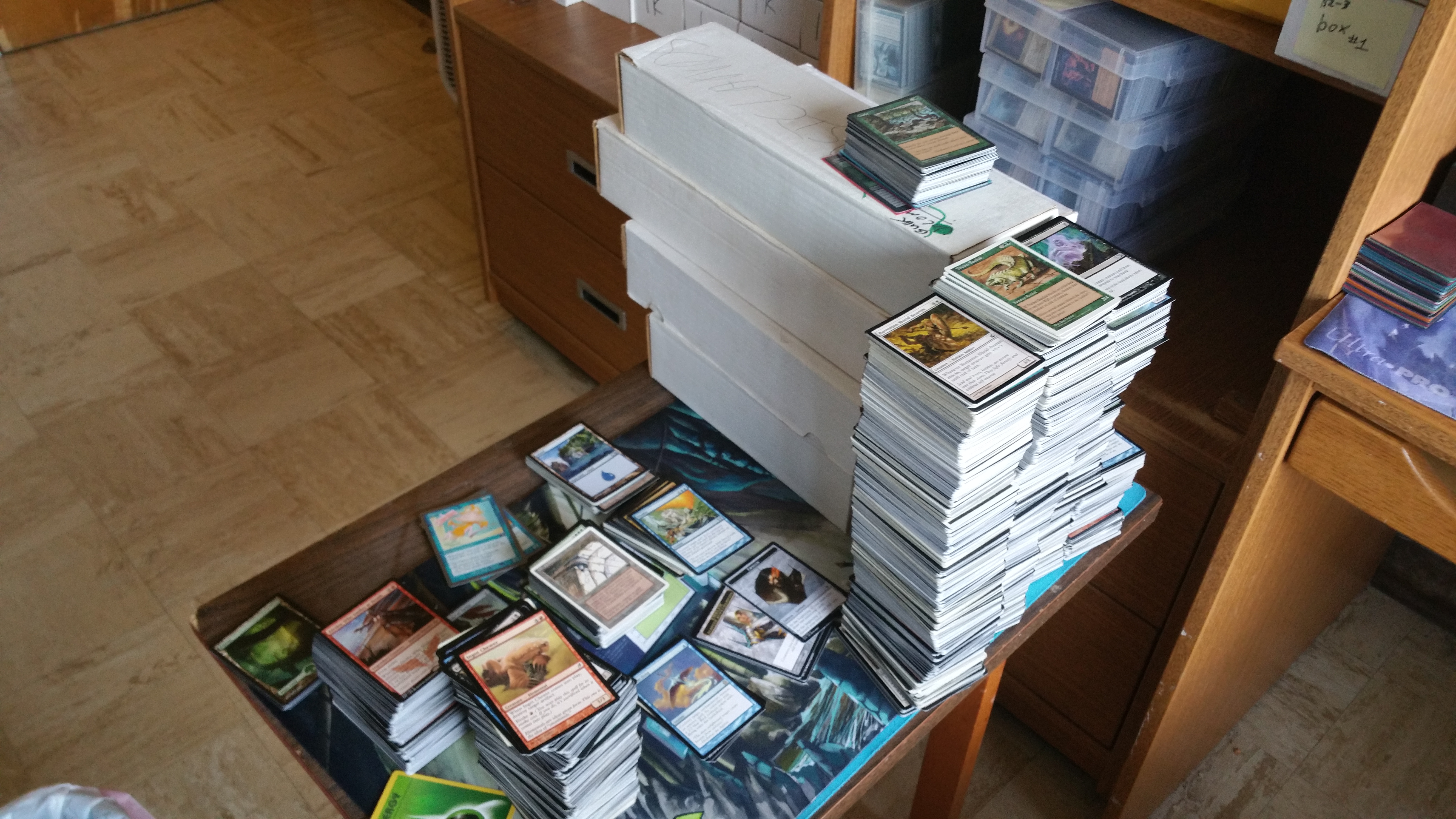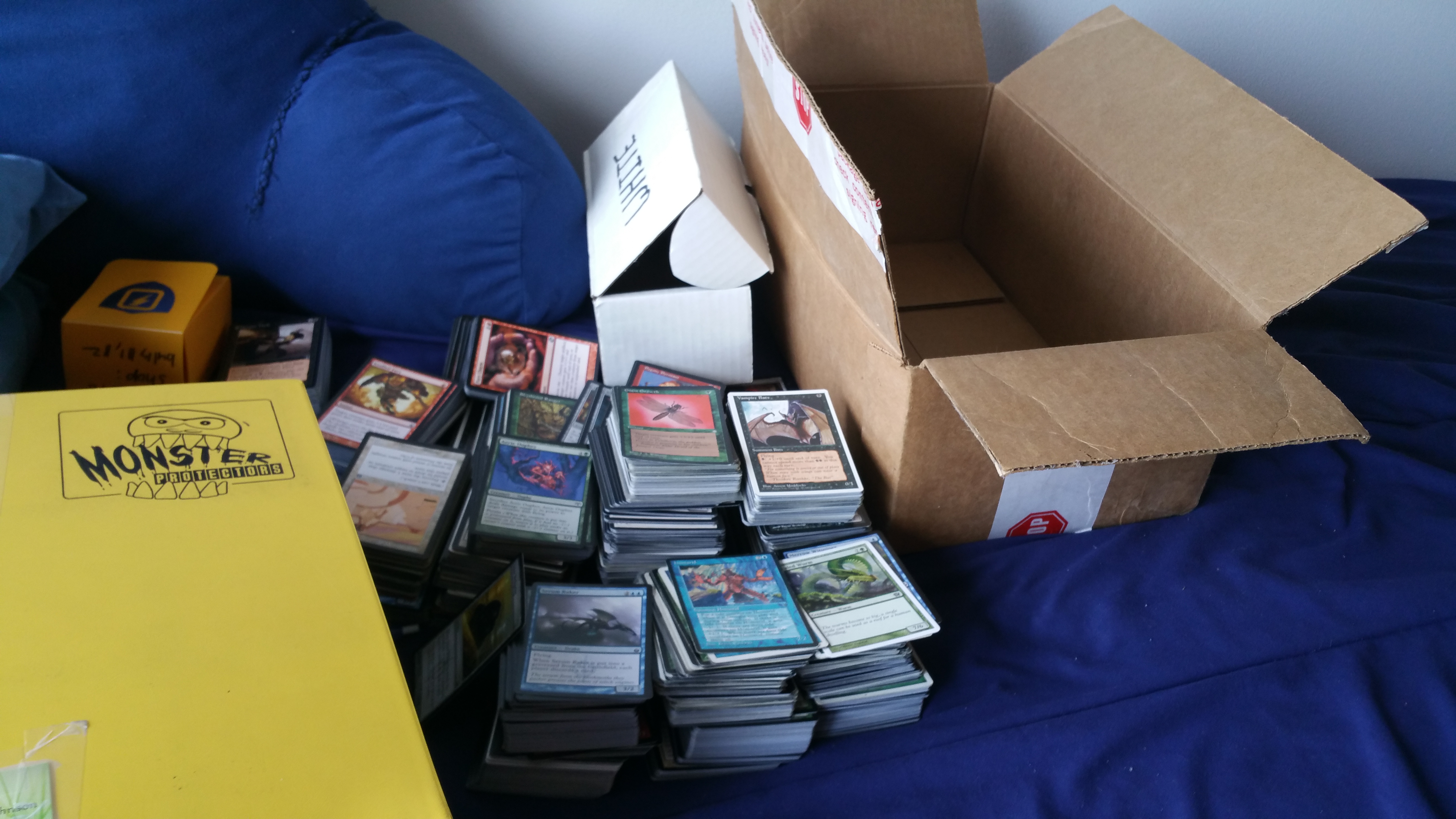 The most frustrating part of this buy was effectively randomizing the 100,000 cards from the recent blocks of Return to Ravnica and Theros and mixing them into the older stuff that was among the collection. Ideally, you want a wide mix of cards in every box so that Timmy/Tammy doesn't feel like he should have just dropped his money at Wal-Mart on two packs of Return to Ravnica and gotten some rares with a chance at a planeswalker.
(Side note: announcing that you threw a planeswalker into one of these boxes may have the side effect of new players ravenously buying out every single box in hopes of being the winner of the Golden Ticket).
Thankfully I'm a college student and have other friends who had nothing to do but pick through my intimidating wall of Magic cards. That plus the promise of food and Netflix helps.
A Barren Landscape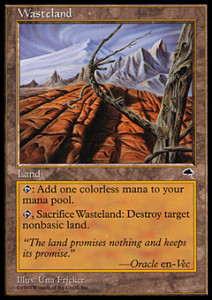 No, we didn't find a Wasteland or anything else close to that amount of money in a single card. The person that I purchased the lot from had thoroughly picked it of almost everything that I would have set aside, and I was actually more impressed than anything. It was definitely the cleanest-picked collection I have ever seen, so it freed me up to skim through a lot of the sorted cards without worrying about missing anything. However, there were a couple of things that I did end up finding…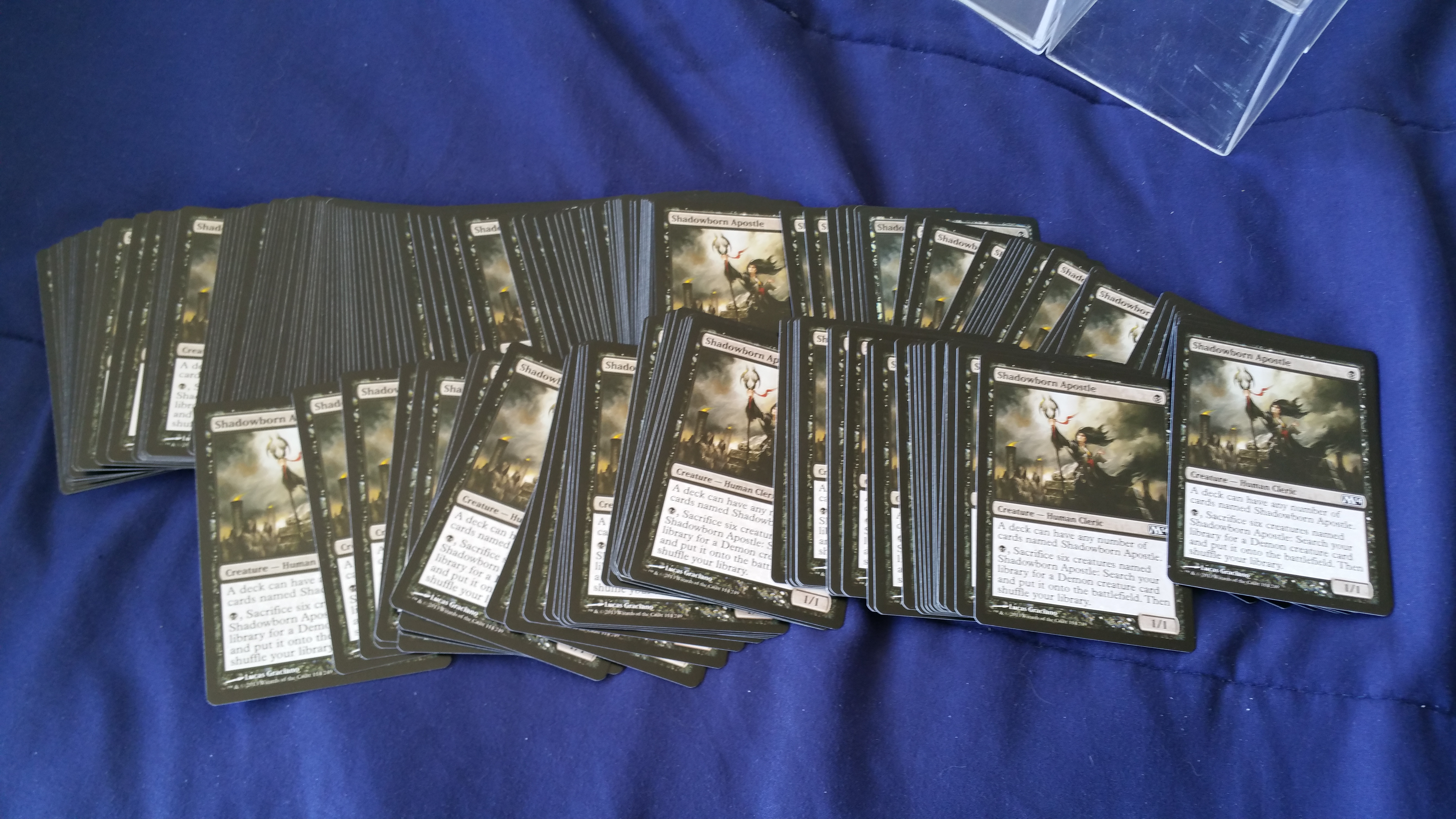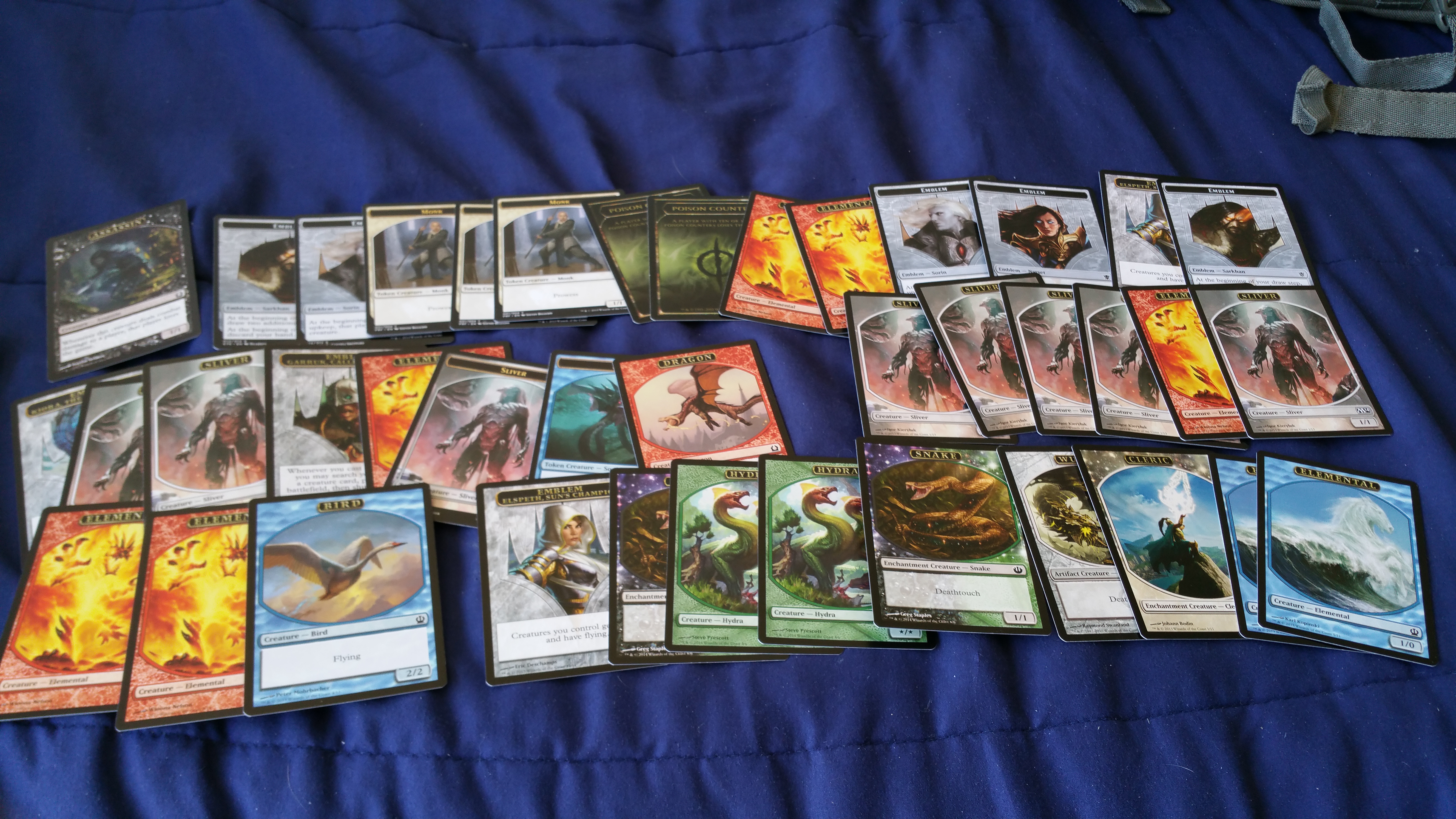 Shadowborn Apostle has gone the way of Relentless Rats, to the surprise of zero people. While buylists only pay around $.15, they're easily able to be unloaded locally in sets of 20 for $15 to all of those casual demon players or anyone wanting to make a fun EDH deck with Athreos, God of Passage.  Out of dozens of forgotten M14 commons, these guys helped make up for the fact that all of the relevant uncommons were already spoken for.
As for the tokens, I've previously written about how tokens are often forgotten about and can be free money. While not all of them will be worth $.50 to $1 on a buylist, they're easy ways to add a little bit of value to a trade here and there. At the absolute worst, I like to use them as throw-ins when I sell their associated card on TCGplayer, to practically guarantee a positive feedback review. As a general rule, a token will become more expensive as its associated card increases in price. If SCG will pay $.25 a piece for Young Pyromancer tokens, you can get at least $.50 to $1 from the actual players who want to use them.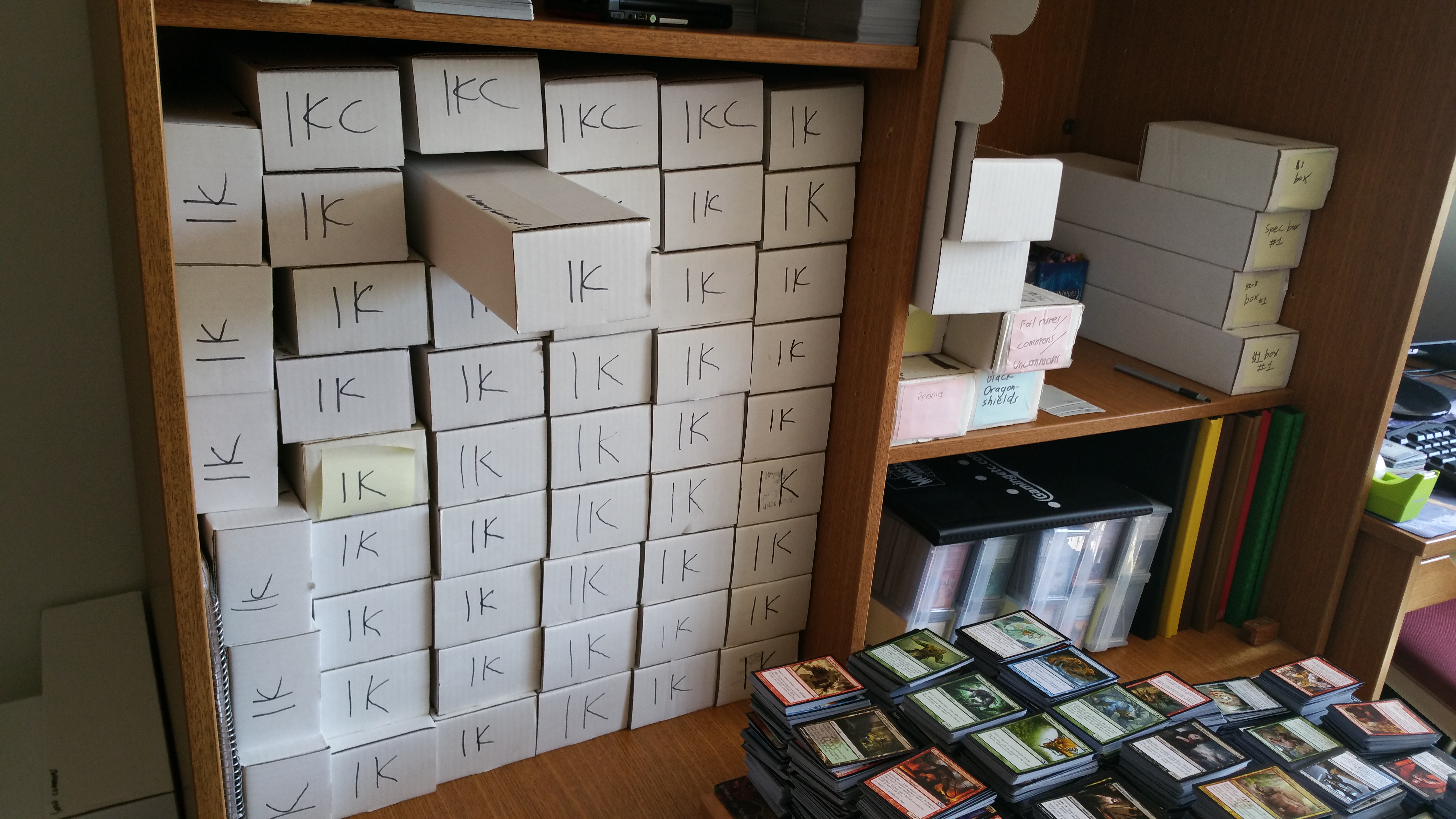 Eventually, I ran out of uncommons to ration appropriately throughout the 1K boxes. What I had left were 50,000 or so commons without additional uncommons, so I decided to label and price them differently without waiting to get my hands on more uncommons. As you can see in the picture, the "1,000 commons and uncommons" boxes are labeled "1K", and the ones that have zero uncommons are labeled "1KC". You can't see in this picture, but I have the labeling explained on the top of the boxes as well. I'll be selling the ones with just commons for only $5 per thousand, and it'll be a nice experiment to determine whether the casual players who shop at the store are more attracted to having uncommons in their boxes or the lower price tag associated with removing them.
Moving 150,000 Commons
Thankfully, I have more than one out for these. In addition to having a passive source of income at the store, I'll be making a Craigslist ad for these once I get back from Vegas now that I'm home for the summer.
I've even seen a bit of interest on Facebook for buying lots of 5,000 cards for above my usual sell prices, which helps take shipping into account. The sentence, "I just want to have a bunch more cards to add to my collection, kind of like opening a much less expensive booster box," is music to my ears, so I'll be looking into Facebook in the future to not only sell singles, but bulk lots that have been customized to have rares and mythics included.
Overall Evaluation of my Experience
I've seen multiple other articles where at the end of the exercise, the author will break down and calculate exactly how much money he made through buylisting the picked singles, selling the bulk, and determine an hourly rate that he basically worked for. I'm not going to do that. I already know that I probably made less than minimum wage during the time that I was randomizing these cards, boxing them up, moving them into the store, making advertisements to sell them, etc. However, I'm also a college student who didn't have a whole lot else to do other than work on school papers, play League of Legends, and watch Netflix.
I don't need to be told whether or not it was worth my time, because I understand that not every collection earns you $300 an hour because you happened to find a playset of Forces in the small box labeled "old blue commons."
End Step
I forgot to mention this last week, but thankfully I haven't really seen anyone mention it since. While everyone else was complaining about the higher-end cards that weren't in Modern Masters 2015, I saw that Spell Pierce had also been omitted. I don't think that it has too high of a power level for Standard, so I wouldn't be completely shocked to see it in something like Magic Origins or in the next Zendikar block. I think selling these off is the call for now.
I had a local casual player ask me if I had any Archenemy schemes, and I was surprised to see that some of the random ones I had that were collecting dust were actually worth a decent amount of money. If you have schemes or Planechase planes from the multiplayer sets, I recommend doing an inventory and seeing if any are worth buylisting or throwing up on eBay/TCGplayer. Hint: the Time Walk one is worth something.
Anyone have personal stories of buying massive amounts of commons and uncommons? Find anything cool, or was it cleaned out like mine? Let me hear your stories! I'll be in Las Vegas for the Grand Prix as of this past Tuesday, so hit me up on Twitter if you want to find time to hang out!