I was lucky enough to be on the coverage team for Grand Prix Charlotte last weekend, and it was a hell of an event. I saw a bunch of Merfolk players in day two, I saw some really cool decks play out, and I saw a super healthy and diverse format at the biggest Modern event in four months.
There sure is a lot to take in from the event. We had seven distinct archetypes in the top eight, and even better is that several of them were absent from last weekend's top eight at the Invitational. I know people get riled up over the Modern banlist and things like that, but it's hard to look at Modern over the last two weeks and say it's anything but an awesome format.
At least, that's my take on it. So much so, in fact, that when I was typing up the decklists you can find here, I was amazed by just how deep the list went. We decided to post unique decklists going down to 64th place, and by my count, there are nearly 30 in that range. Absurd diversity.
So much so that when I submitted the piece to my partner-in-words Adam Styborski, I jokingly titled it "a million decklists." We almost ran with that title on the coverage page, but while it didn't quite make the cut there, it's more than good enough as a title for today's article.
The rest of this content is only visible to ProTrader members.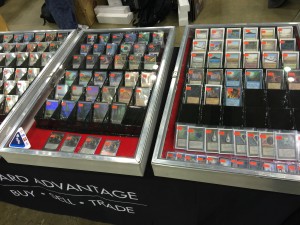 ProTrader: Magic doesn't have to be expensive.