I'm writing this introduction well in advance to discuss the preconceptions about what to expect when reviewing a new set. At the time of this writing, I haven't yet looked at the full spoiler, and I have completely ignored preorder prices the last couple weeks, so of the cards I do know about, I have no idea where they're priced. Once I get to the card-by-card breakdown, I'll have had several days to review the set, the preorder pricing, pro commentary, and all kinds of other factors that go into a financial review of new cards.
But first, I want to mention what I expect to see in this (and every) new set:
A whole bunch of rares priced between $3 and $6 that will be bulk rares in six months.
A whole bunch of mythics priced at $10 or more that will be $2 or less in six months.
Very few—usually zero—rares or mythics that are significantly underpriced to the point I'll feel confident buying in.
A few uncommons that actually are underpriced at 10 to 25 cents that will be $1 or more their entire time in Standard.
The rest of this content is only visible to ProTrader members.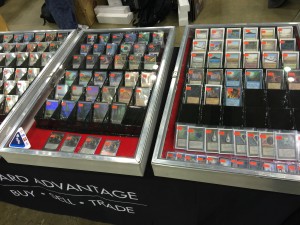 ProTrader: Magic doesn't have to be expensive.