ADVERTISEMENT:
By Guo Heng
Magic Origins redemption went live after the Magic Online downtime this Wednesday. Which means you could start transmuting those digital objects on Magic Online into tangible, tappable cards. A price disparity between Magic Online cards and real life (which shall be henceforth referred to as 'IRL') cards is ever-present due to a multitude of factors. The price disparity could sometimes be exploited to get your hands on cards below market price, especially foils from sets chock-full of eternal staples. (I'm looking at you Khans of Tarkir.)
Today we are going to crunch some numbers to find out if it is worth going through the effort to redeem Magic Origins, for both non-foil and foil sets.
The rest of this content is only visible to ProTrader members.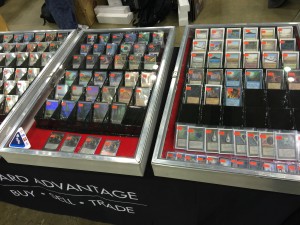 ProTrader: Magic doesn't have to be expensive.
MTGPrice helps keep you at the top of your game with our daily card price index, fast movers lists, weekly articles by the best MTGFinance minds in the business, the MTGFastFinance podcast co-hosted by James Chillcott & Travis Allen, as well as the Pro Trader Discord channels, where all the action goes down. Find out more.
ADVERTISEMENT:
Please follow and like us: