By Saturday night, I had a pretty rough idea what my article topic was going to be heading into Sunday morning. There were numerous loose ends I was planning on tying up from past articles – a conglomeration of ancillary thoughts and observations, of sorts.
Then I woke up Sunday morning and saw a barrage of news and spoilers from Battle for Zendikar. Naturally I would be doing a major disservice to MTG Price subscribers if I didn't share my gut reactions to all this information. I will have to put my other ideas on hold for at least another week.
Perhaps it's for the best.
Lands Lands Lands
We received three major land spoilers over the weekend, and each will have some sort of financial impact.
The rest of this content is only visible to ProTrader members.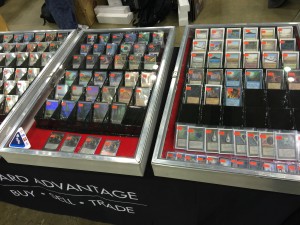 ProTrader: Magic doesn't have to be expensive.