After hitting Khans of Tarkir and Fate Reforged in the last two weeks, we have inevitably arrived here. There are a few reasons why Dragons of Tarkir looks like the shortest in supply of the three sets in this block. Let me explain.
No, there is too much. Let me sum up: in a world where the same number of drafts fired every day of a set's life cycle, there would be the same amount of Fate Reforged and Dragons of Tarkir in existence, each with about 40 percent of what exists for Khans of Tarkir. In our world, though, Modern Masters 2015 was released while we were still in the honeymoon phase with Dragons. The cards are in the shortest supply of the block, which means buying in cheap could result in the largest percentage gains of the cards discussed in this series.
The rest of this content is only visible to ProTrader members.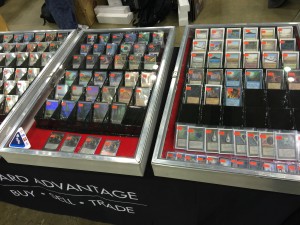 ProTrader: Magic doesn't have to be expensive.