ADVERTISEMENT:
Sure, the holidays aren't on us yet, but now is the season, now is the time. We wait all year for this time to come around, and it's finally here. Months and months of work, for this moment.
For what, exactly?
Making money.
A History Lesson
I know the most exciting part of any Magic column is when you get to pull out the history books. But bear with me, I promise it's worth it. And hey, it's a visual lesson!
The rest of this content is only visible to ProTrader members.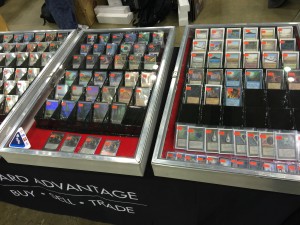 ProTrader: Magic doesn't have to be expensive.
P.S. On the subject of Standard, I set off quite the internet discussion this week with this video. Take a few minutes to watch it if you're interested, and I would love any feedback. Thanks!
MTGPrice helps keep you at the top of your game with our daily card price index, fast movers lists, weekly articles by the best MTGFinance minds in the business, the MTGFastFinance podcast co-hosted by James Chillcott & Travis Allen, as well as the Pro Trader Discord channels, where all the action goes down. Find out more.
ADVERTISEMENT:
Please follow and like us: