While browsing last week's "Interests" over at mtgstocks.com I discovered two trends that immediately caught my eye. The first was rather obvious and has been so for weeks now. The other was perhaps more subtle – it's this latter observation that I wish to spend more time on today.
But before I dive in to the subtle observation, have you noticed how many old cards are in high demand lately? I count 15 cards in the past week that have risen by at least 5% according to mtgstocks.com. While that site does contain heavy bias towards TCG Player volume, the trend is nonetheless too strong to be simple website manipulation. There is real demand for older cards such as Su-Chi and Erhnam Djinn, both staples of the Old School MTG format.

The rest of this content is only visible to ProTrader members.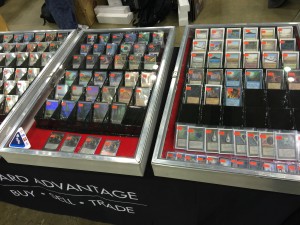 ProTrader: Magic doesn't have to be expensive.