With Modern prices going crazy lately, now seems like a reasonable time to review some cards one might want to acquire before they too increase in price. As Jason Alt often tells us, a rising bite lifts all toads (or something), so there's reason to expect that a lot of Modern stuff that is also played casually is going to increase soon, too.
If you've been waiting on picking up something from the last three years, now may be the time. Let's go through in detail and see what seems primed for an increase, compared to what should be avoided at all costs.
Disclosure: While I have a couple Commander decks, Cube is my main interest when it comes to casual MTG. So I'll try to touch on some Commander staples, but my knowledge base and interest is much more Cube-centric. Additionally, a lot of these cards are also good in eternal formats, so we'll be looking at quite a few competitive cards today, too.
The rest of this content is only visible to ProTrader members.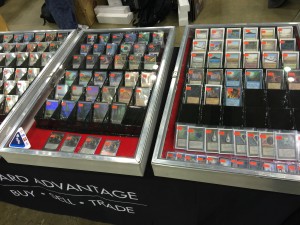 ProTrader: Magic doesn't have to be expensive.