Almost a month ago I wrote a post in the MTG Price forums advocating that Ghost Quarter – even Innistrad copies – were a buy. At the time there were still hundreds of copies in stock for under a buck and some were as cheap as $0.60. With the success of the Eldrazi deck in Modern, the importance of this card has multiplied fivefold. It's no coincidence that the price has followed suit.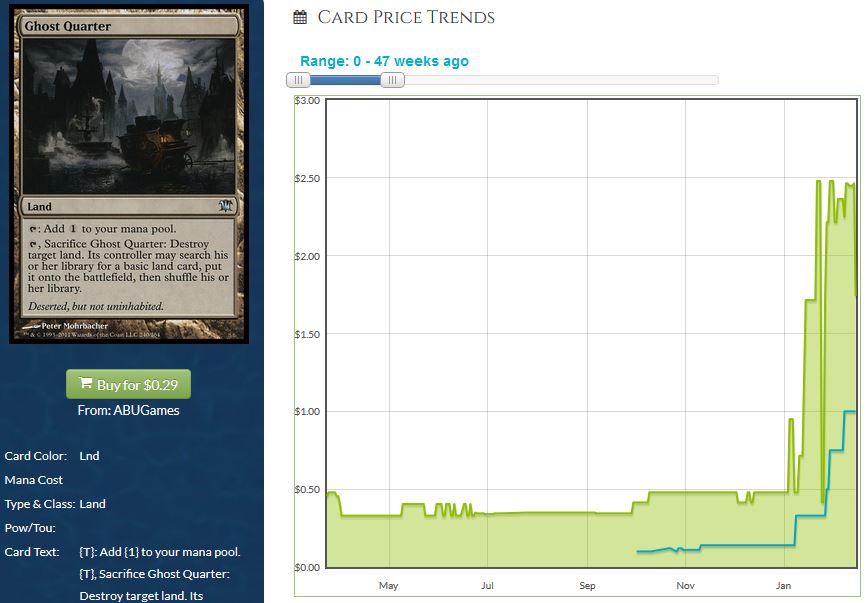 It's great to see the buy list curve in blue follow the green curve, indicating dealers are also having a difficult time keeping these in stock. If you're holding copies, I'd recommend remaining vigilant. I'm not sure if there will be a pullback when Modern season passes. We all know how volatile the Modern format is.
While it was cute to have called this $0.50 uncommon correctly, it doesn't nearly balance out a couple of hits my portfolio has taken lately. This is what I want to address in this week's article – some of my disappointing calls, and where I think prices go from here. After all, it's easy to show off correct picks but one can learn far more from analyzing their own mistakes. Perhaps there are some tidbits we all could benefit from after digging into my misallocated positions.

The rest of this content is only visible to ProTrader members.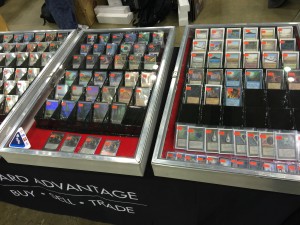 ProTrader: Magic doesn't have to be expensive.