This week's article is not a continuation of the Playing Better series (which will continue next week), but is more of an address to the various things that have come up since I started that series. This is going to be one of those grab bag style pieces that is slightly more focused than a collection of quick hits. If there is one major point to be made, however, it's the following:
NOT EVERYTHING IS FOR EVERYBODY: We have three supplemental Magic products coming out this summer, and they are all in the form of actual sets (as opposed to pre-constructed decks or something). This is unprecedented, and has a type of psychological impact that people have largely had trouble articulating.

The rest of this content is only visible to ProTrader members.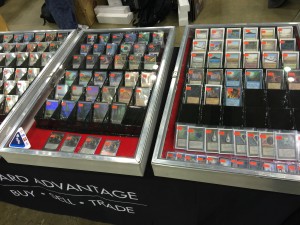 ProTrader: Magic doesn't have to be expensive.