ADVERTISEMENT:
By: Travis Allen
@wizardbumpin
---
Don't miss this week's installment of MTG Fast Finance! An on-topic, no-nonsense tour through the week's most important Magic economy changes.
---
With the first event of the new Standard in the books, there's finally a Magic format that doesn't involve fetching. It's the wild west out there, and gone are the days of Sultai Red or Jeskai purple. In fact, did you hear how many humans made the elimination rounds?
Eight.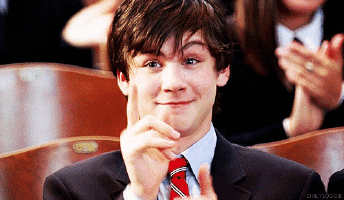 There were also five Humans decks. The top eight was rounded out with singleton lists of Bant Company, W/B Eldrazi (a suspect name indeed), and U/R Control, aka Goggles, aka They Do Nothing.
Let's start with the state of the format: it's whiter than wearing your Sperrys to lunch at Panera. In fact, only 11/64 decks in the top eight weren't playing white, with only 3 of those 11 in the T32. That means that a whopping 83 percent of the T64 was playing white. 83 percent! My kingdom for a Gloom.
Here's the full day two metagame breakdown, via SCG:
W/U Humans – 23
W/B Midrange – 15
Bant Company – 13
G/R Eldrazi – 11
W/B Eldrazi – 10
Esper Dragons – 7
W/G Humans – 7
R/W Eldrazi – 6
G/W Tokens – 5
Mono-Red Eldrazi – 4
G/B Tokens – 3
W/G Midrange – 3
G/B Delirium – 3
U/R Prowess – 2
B/G Company – 2
Mono-White Eldrazi – 2
Naya Midrange – 2
Jund Company – 2
Mono-White Humans – 2
U/R Control – 1
Esper Control – 1
W/U Tokens – 1
Abzan Midrange – 1
G/U Surge – 1
Jund Midrange – 1
G/B Midrange – 1
Atarka Red – 1
G/B Elves – 1
B/R Control – 1
Esper Demonic Pact – 1
Sultai Delirium – 1

The rest of this content is only visible to ProTrader members.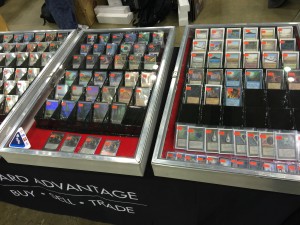 ProTrader: Magic doesn't have to be expensive.
MTGPrice helps keep you at the top of your game with our daily card price index, fast movers lists, weekly articles by the best MTGFinance minds in the business, the MTGFastFinance podcast co-hosted by James Chillcott & Travis Allen, as well as the Pro Trader Discord channels, where all the action goes down. Find out more.
ADVERTISEMENT:
Please follow and like us: