By James Chillcott (@MTGCritic)
The action on the floor at GP Toronto this morning is relatively mellow compared to the frenzy at some events further south. Basically none of the big names from American GPs seem to have made the trip, so the ten or so vendor booths are largely occupied by smaller stores from British Columbia, Ontario and Quebec. Dealers on the floor so far include FacetoFace Games, Magic Stronghold, MTG Deals, Mana Toxik, Fusion Gaming, P Market Games, Tome 2, Wizard Tower. Game Keeper Onlineand MTG First.
A quick survey of the vendors on site, confirmed that many of the expected trends for the weekend are in play, with many of the Standard staples from the Pro Tour Top 8 selling briskly.
At MTGFirst, Jason reported that Hissing Quagmire, Declaration in Stone, Archangel Avacyn and Languish were all moving well.
At Fusion Games, word was that Sylvan Advocate and Declaration in Stone were the hottest selling cards of the morning.
MTGDeals called out Duskwatch Recruiter selling briskly at $3 CDN ($2.50 USD) and Tome 2 was sold out of Dark Petition at $12.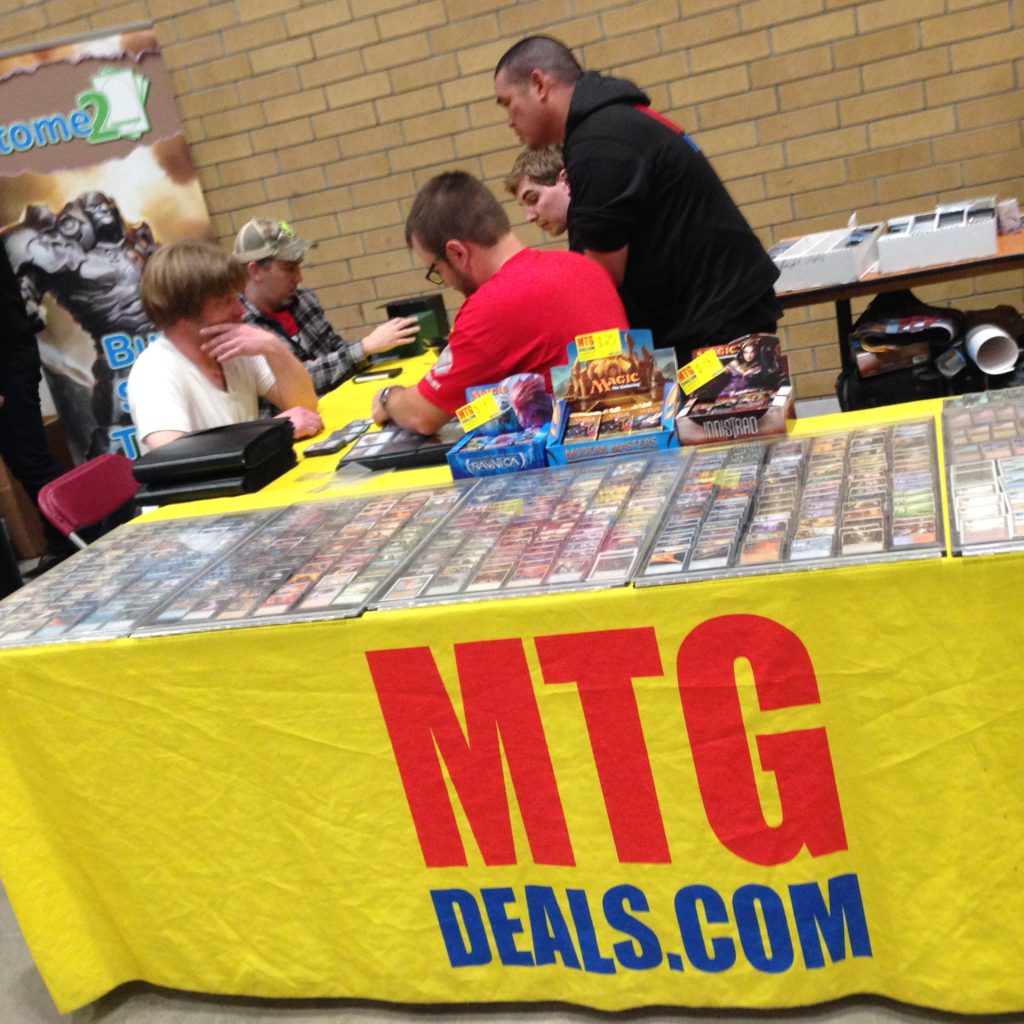 At GP Organizer FacetoFace Games Booth, Kalitas was nearly sold out at $35 ($28 USD). The current FacetoFace buylist can be found over here.  (Editor's Note: We'll also be adding F2F to our Vendor sell price lists on this site next week.)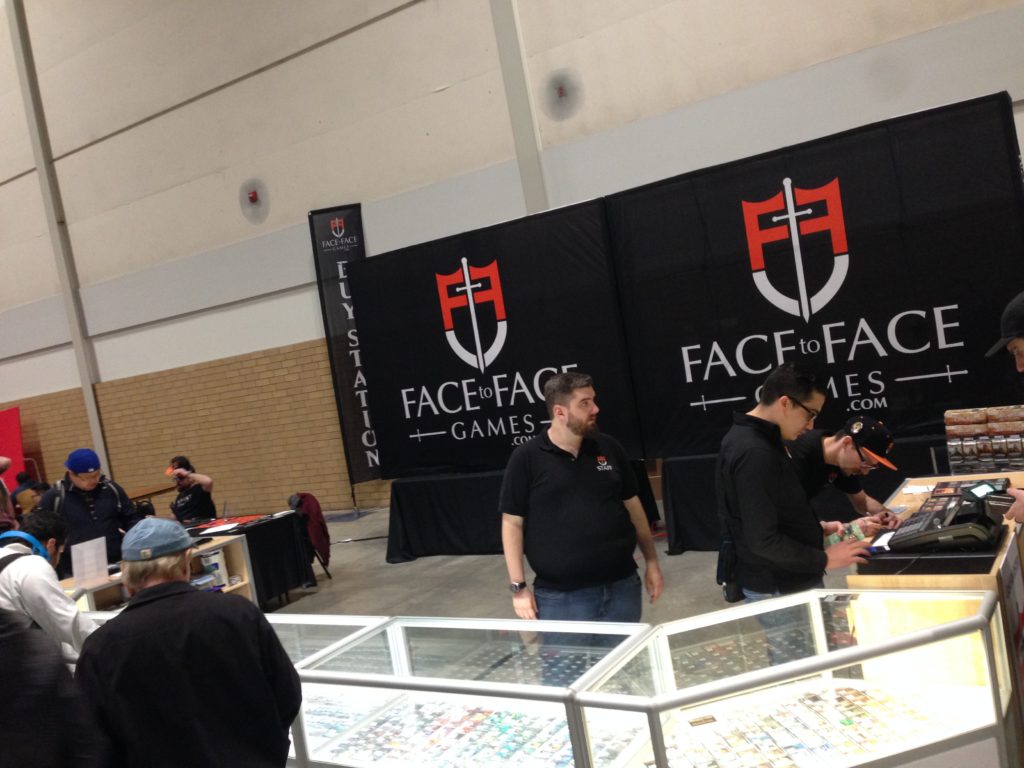 F2F was also offering some pretty sweet specials alongside their case of altered and rare cards. Here's a taste of what was on offer, tax included and in CDN dollars (subtract 25% for USD). I picked up ten copies of Ulamog at $11 USD, confident that the card will top $20 down the road. Abbot is similarly tempting at close to $3 USD.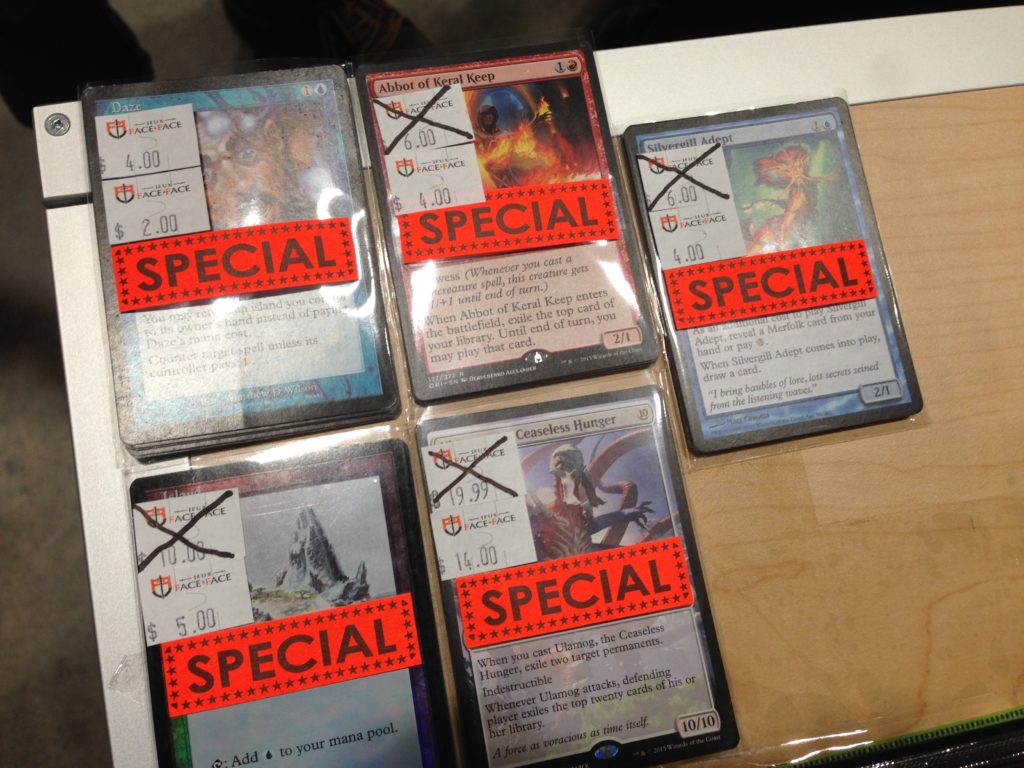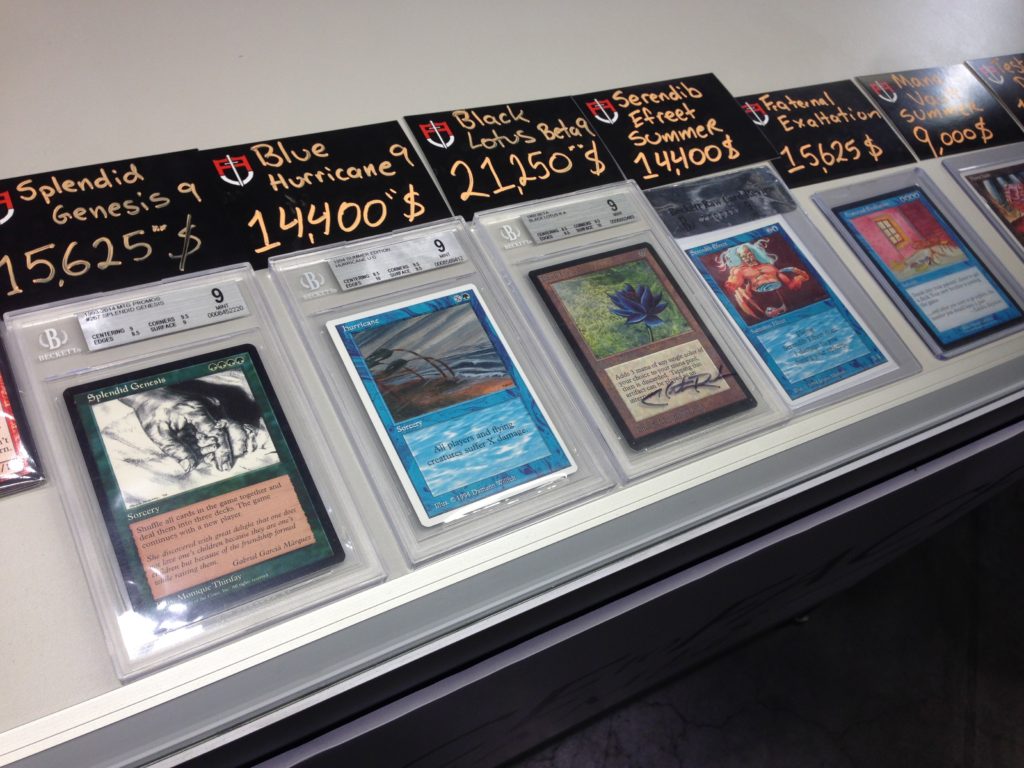 Here are the buy lists that were in play on the floor this morning. Keep in mind that vendor buy prices get significantly worse as the weekend progresses, so hitting up the vendors today is your best bet if you're looking to go liquid on Standard and Modern staples or get top dollar on a big ticket item.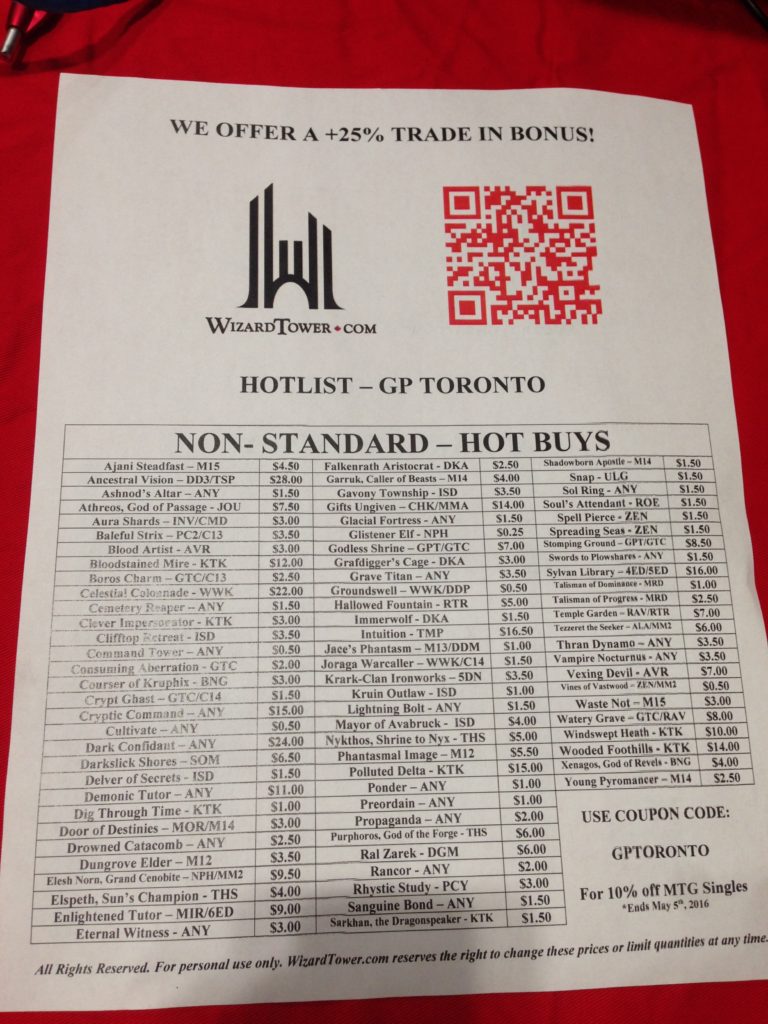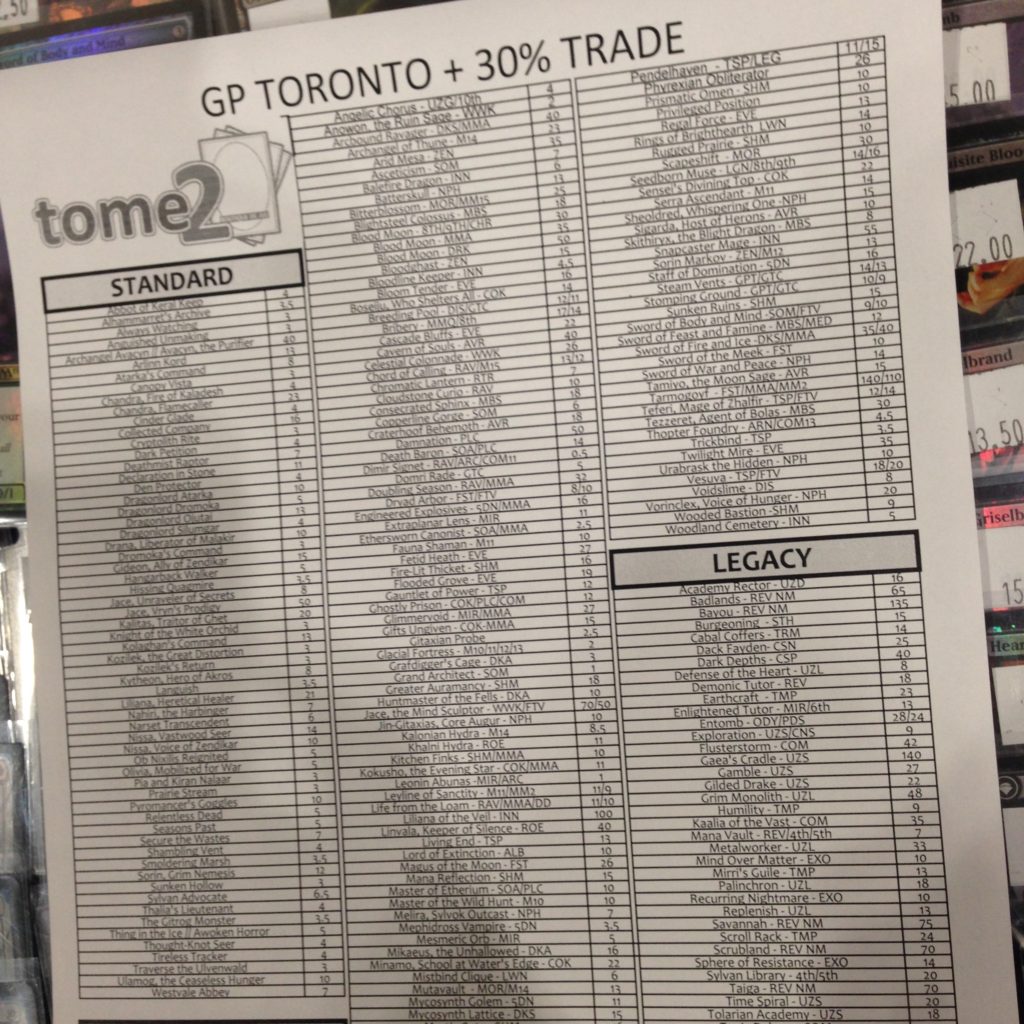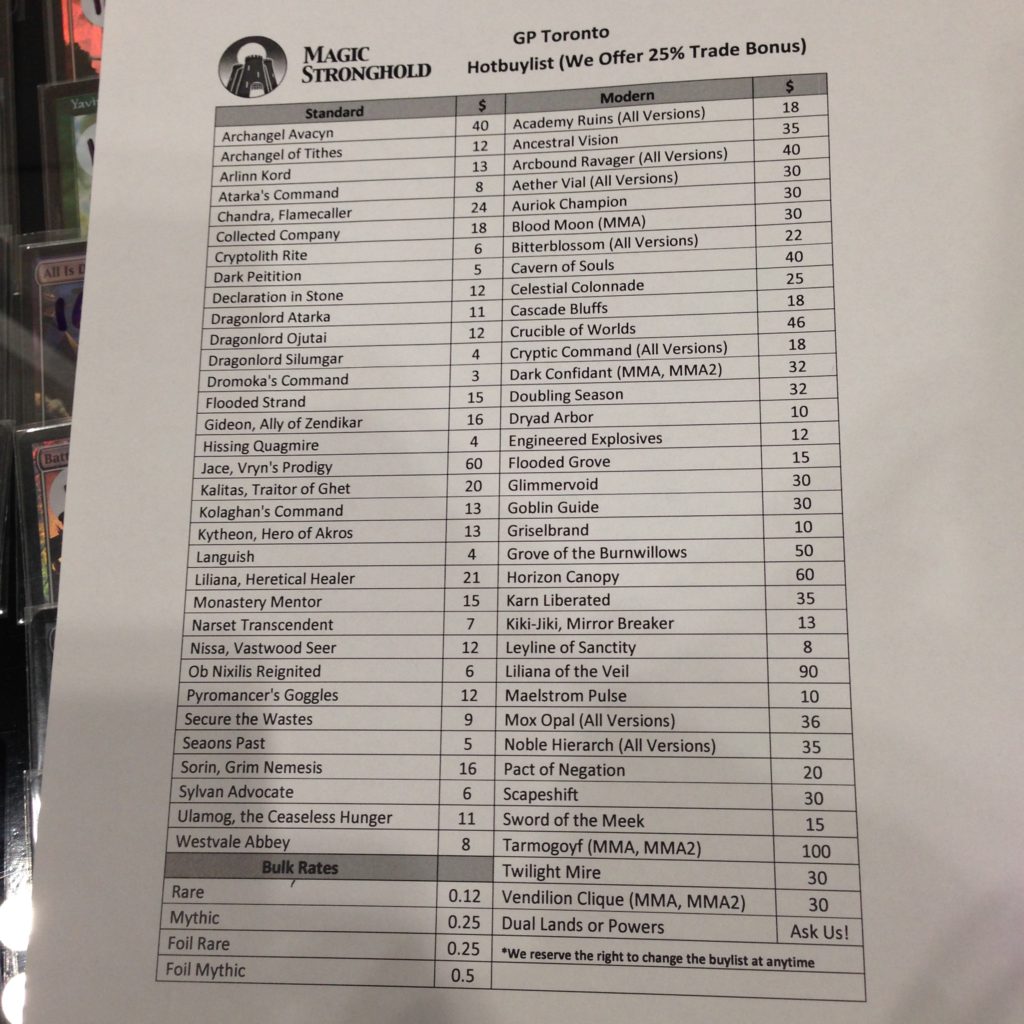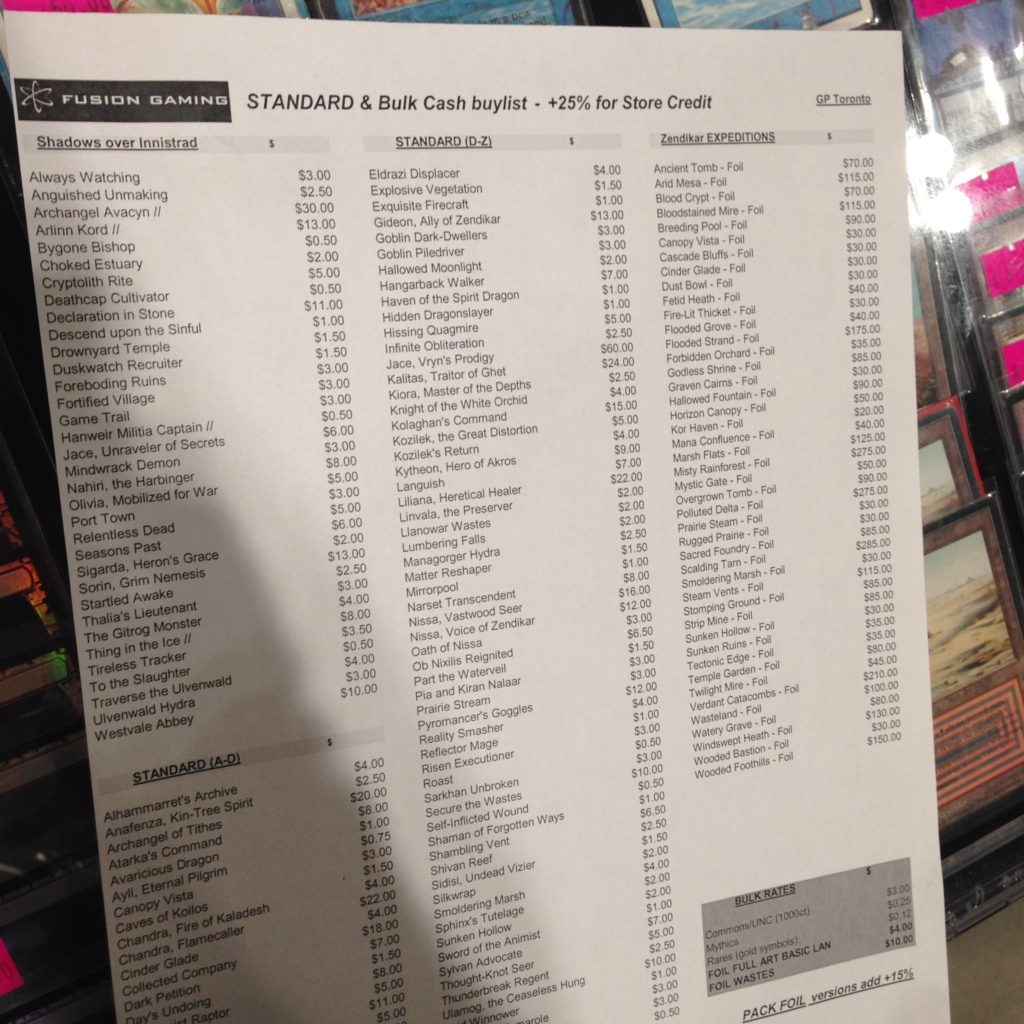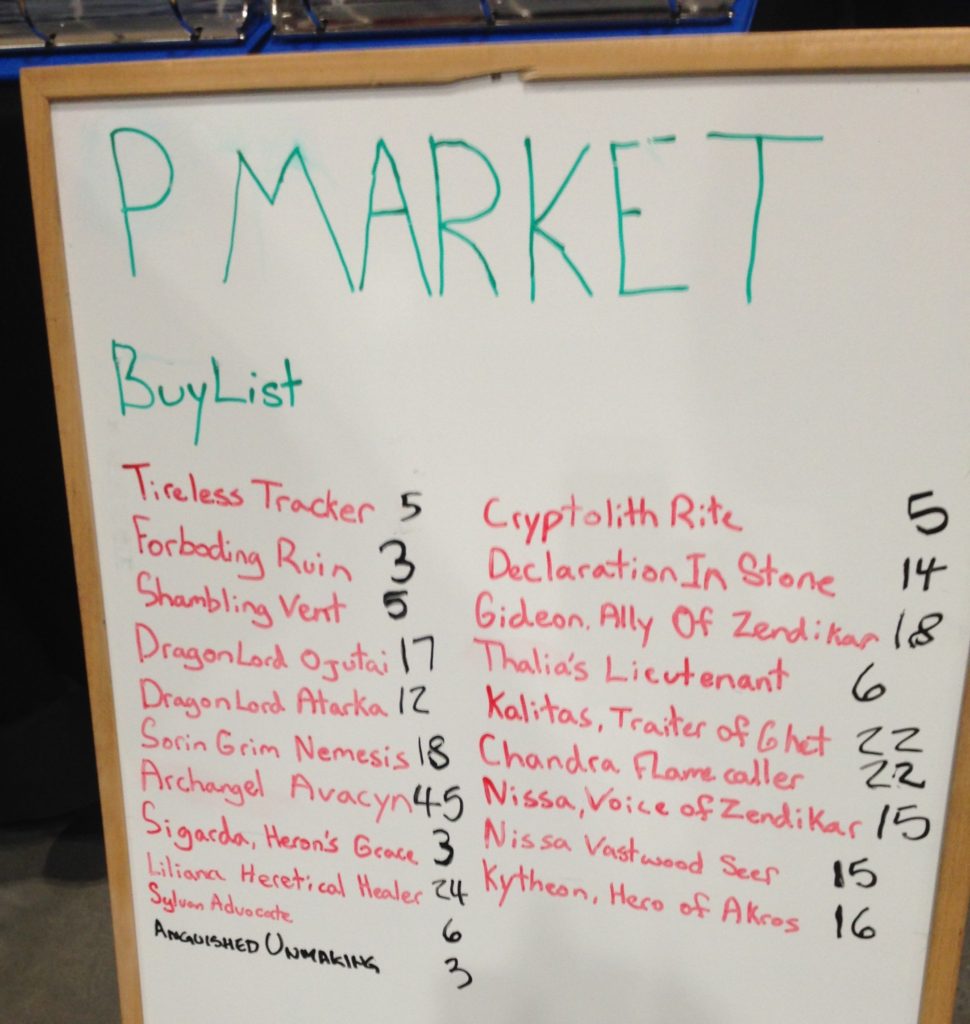 Here's a few of the better deals I snapped up on the floor, all in CDN dollars, so discount by 25% for USD. I've been moving in aggressively on some of the Eldrazi I expect to regain staple status in Modern, including Reality Smasher, World Breaker and Though-Knot Seer.
Despite their recent spike over $40, I continue to find small pockets of the promo Birds of Paradise for under $20 USD. Might be wise to poke around your local stores for those.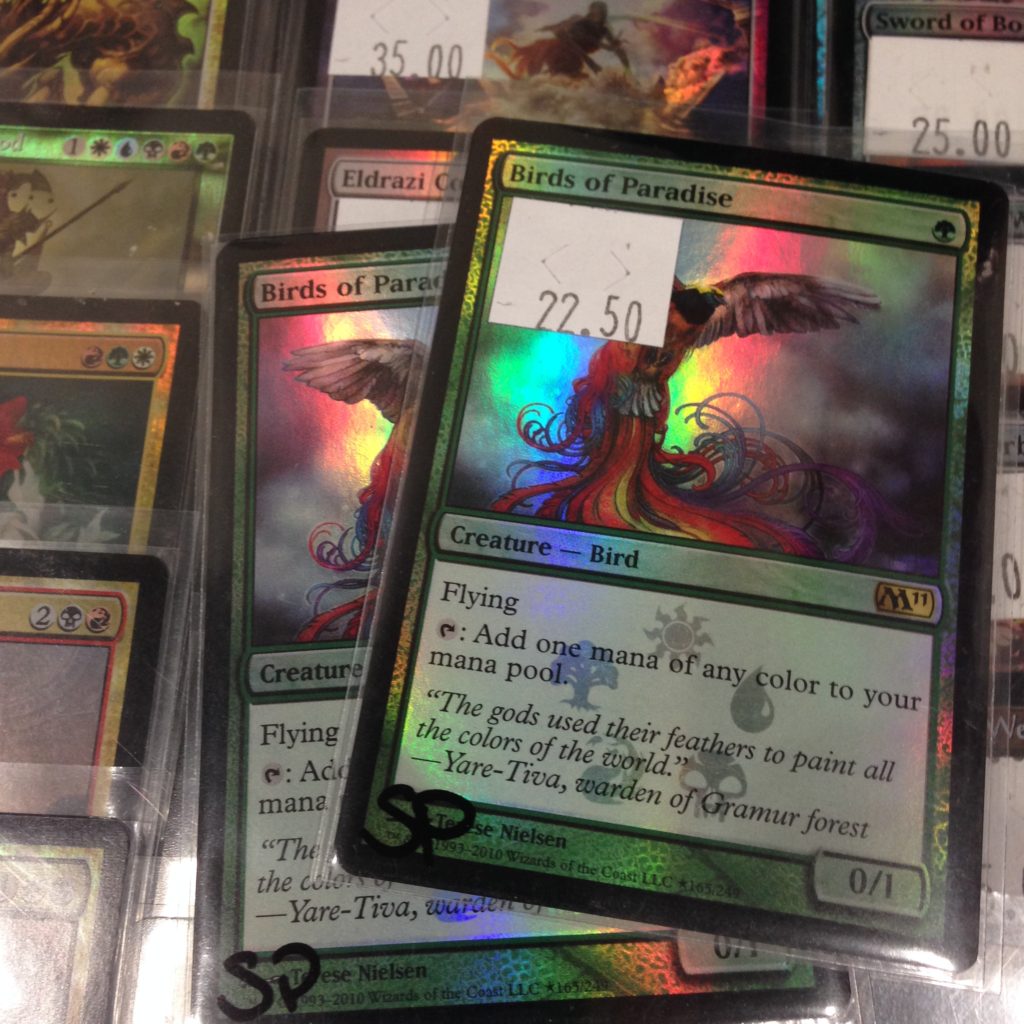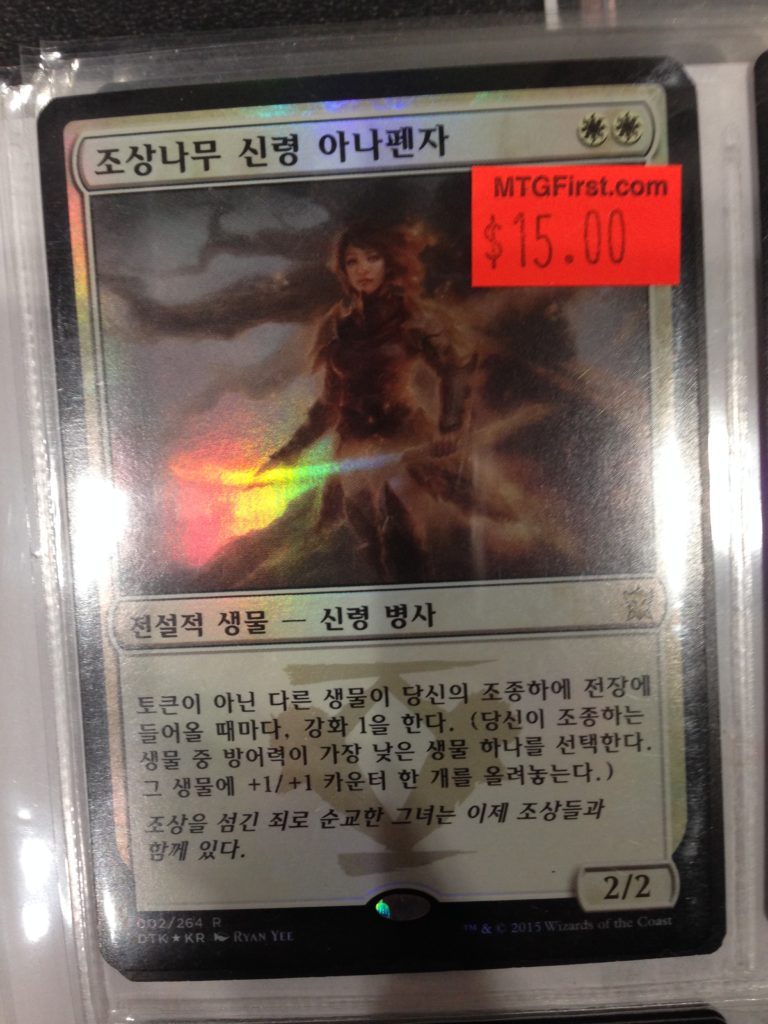 Anafenza, the Foremost foils in desireable languages are on my acquisitions target list as part of a powerful Modern combo likely to be part of Tier 1 decks for years. I also picked up some Ancient Stirrings at .75/per, which seemed criminal and snagged 10 copies of Ulamog, the Ceaseless Hunger at $11 USD targeting a $20+ exit in a few years. Buy-a-box promo copies of Goblin Dark Dwellers were widely available around $3 USD, and I continue to run deeper on that card with expectations of a $10+ exit down the road. Russian copies of Westvale Abbey and Archangel Avacyn found below the average floor prices for English copies, rounded out my first round of purchases.
The prize wall for GP Toronto was looking relatively solid, and included plenty of goodies, including a sealed box of Revised and a ton of juicy foils.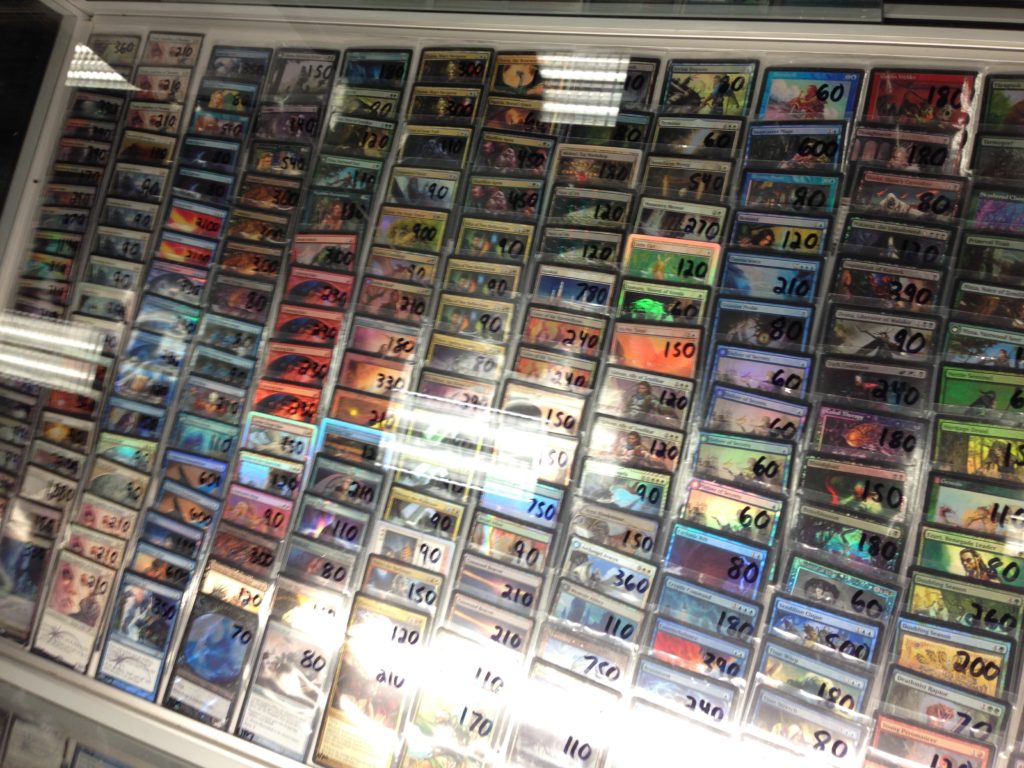 Stay tuned for a mini-update Saturday evening once I get back from my afternoon play sessions.