ADVERTISEMENT:
Kaladesh is here and it's pretty darn awesome! I had a great time trading things away at the prerelease after opening double Madcap Experiment.
Prices on PucaTrade right now reflect that no one is legally allowed to sell these cards online yet. Almost all of these are going to go down and that means your mode is to sell, sell, sell!
I want to highlight some particularly interesting ones, which have unusual foil prices, or multipliers that are just too high or too low.
The rest of this content is only visible to ProTrader members.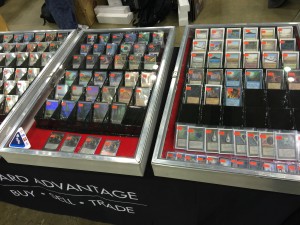 ADVERTISEMENT:
ProTrader: Magic doesn't have to be expensive.

MTGPrice helps keep you at the top of your game with our daily card price index, fast movers lists, weekly articles by the best MTGFinance minds in the business, the MTGFastFinance podcast co-hosted by James Chillcott & Travis Allen, as well as the Pro Trader Discord channels, where all the action goes down. Find out more.
ADVERTISEMENT:
Please follow and like us: