By: Travis Allen
@wizardbumpin
---
Don't miss this week's installment of the MTG Fast Finance podcast, an on-topic, no-nonsense tour through the week's most important changes in the Magic economy. And if you enjoy playing Magic, make sure to visit https://scry.land to find PPTQs, SCG Opens, and more events on an interactive map with worldwide coverage. Find Magic near you today.
---
We didn't pick up too much this weekend to get excited about. With the Pro Tour this coming weekend, the two Grand Prix were limited. SCG ran a team event, which is nifty, but I'm underwhelmed by most of the decklists I'm seeing over there. I'm also still exhausted from my excursion into Toronto on Saturday.
One of the more interesting cards on our radar for the Pro Tour, Champion of Wits, has already moved the needle enough that it's too late to look at buying in. Nothing else has drummed up enough conversation to get me excited yet, and given that it's the last PT before rotation, I don't think we'll see nearly as much action out of this as we may other events. I think I'll be watching this weekend strictly as a fan of Magic and nothing more.
The rest of this content is only visible to ProTrader members.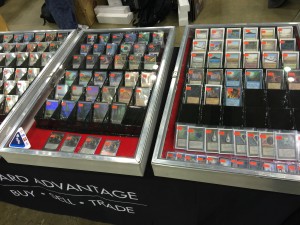 ProTrader: Magic doesn't have to be expensive.