Readers!
Welcome to another installment of the series "Jason writes an article." Sometimes it is on here, sometimes on other sites, but always article. This is the 541st article I have written on MTG Price, and if that sounds bonkers to you, it is to me, also. Today I am not going to do my normal article from my perspective, fearing it might seem exactly the same from your perspective and that I have been overthinking it for 540 articles, and that's just this site. What I think I am doing differently is that I'm going to talk about a color then the cards in that color. I don't always do exactly that. It's different. Shut up.
What's the worst color in Commander? That's right, Red, and it isn't close. But a few years ago, people would still have said Red. But a few years before that, probably still Red. The point is, White has almost always been the second worst color, some argued the worst, because it didn't mana ramp as hard. We have seen every possible variation on Knight of the White Orchid and by now there are two or three Archaeomancer's Map-tier cards in White that make it keep up nicely with the Green-based ramp decks. I have seen a Demonic Tutor used as a Farseek more than once, but, sure, White is the worst at it. Black has Cabal Coffers, Green has mana dorks and Cultivate, Blue has mana dorks and Cultivate if you built correctly and added Green, and Red has Seething Song. What does White have? Well, lately, it's had everything.
I wasn't even going to write this specific article until I decided to look at the most-played cards in the, well the set that has most recently been fully-spoiled, I guess. We have 8 cards revealed from March of the Machine, the perfect amount of cards to have revealed before you reveal a million-dollar one-of-a-kind collectible card and a White Remand. And let's be clear about something else – I just found out about the White Remand because I was procrastinating on twitter between paragraphs – I had no idea White got a Remand, a card that's basically good everywhere except for EDH, until after I had started my "White gets everything these days, huh?" article. White IS getting a lot, if not everything, and one trip to EDHREC will bear that out.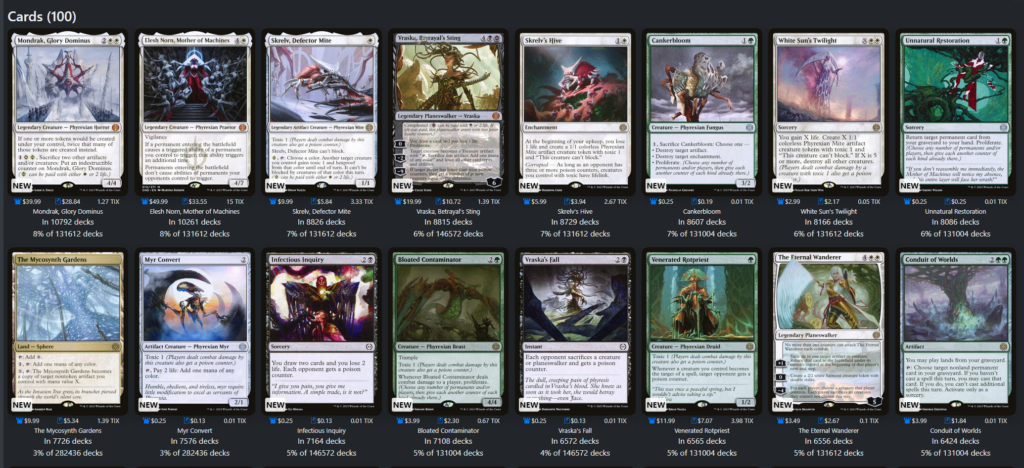 The rest of this content is only visible to ProTrader members.
ProTrader: Magic doesn't have to be expensive.