Ah, here we are, the dawn of a new set and a whole lot of numbers for me to crunch. Wizards has given us some information, and I can make some good estimates based on research, that combine to paint a pretty good picture of what we should expect in terms of how often the rarest cards drop.
A gentle reminder that this is statistics, not certainties. You might open two serialized cards in the same box, beating the odds. You might open two hundred CBS and not see a single serialized card.
Let's get to the math, shall we?
The rest of this content is only visible to ProTrader members.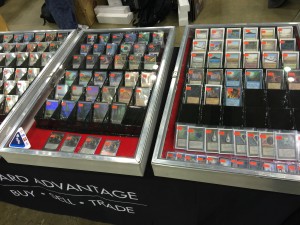 ProTrader: Magic doesn't have to be expensive.
Cliff (@WordOfCommander) has been writing for MTGPrice since 2013, and is an eager Commander player, Draft enthusiast, and Cube fanatic. A high school science teacher by day, he's also the official substitute teacher of the MTG Fast Finance podcast. If you're ever at a GP and you see a giant flashing 'CUBE DRAFT' sign, go over, say hi, and be ready to draft.