No, no, I mean Box Toppers.
We've had a LOT of price movement on these, and it's made a lot of my predictions look pretty terrible. I'm not one to hide when I'm wrong, but this seems to be an instance of there being a lot more product and a lot of people who are trying to take profits quickly.
This is good for anyone who wants to get these for themselves, and also good for those who want long term value. Let's get into it.
The rest of this content is only visible to ProTrader members.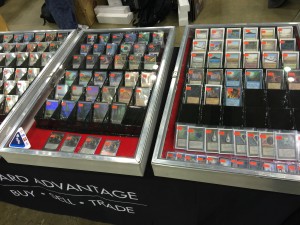 ProTrader: Magic doesn't have to be expensive.
Cliff (@WordOfCommander) has been writing for MTGPrice since 2013, and is an eager Commander player, Draft enthusiast, and Cube fanatic. A high school science teacher by day, he's also the official substitute teacher of the MTG Fast Finance podcast. If you're ever at a GP and you see a giant flashing 'CUBE DRAFT' sign, go over, say hi, and be ready to draft.