Strixhaven is available online now, and lots of attention is going to those drafts, but take a moment and do some planning with me. I was going to write about the cards that are best to get rid of as rotation approached, but I kept stumbling over uncommons with high EDHREC numbers and prices that may or may not be pretty low for what they are and what they do.
One thing about most of these cards is that with the pandemic, paper play was nonexistent and thus the supply is really impacted as opposed to uncommons from non-COVID-affected sets. Reprints are a possibility, but there's also opportunities for gaining value.
Let's get into these!
The rest of this content is only visible to ProTrader members.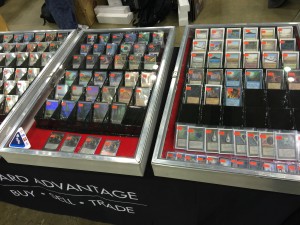 ProTrader: Magic doesn't have to be expensive.
Cliff (@WordOfCommander) has been writing for MTGPrice since 2013, and is an eager Commander player, Draft enthusiast, and Cube fanatic. A high school science teacher by day, he's also the official substitute teacher of the MTG Fast Finance podcast. If you're ever at a GP and you see a giant flashing 'CUBE DRAFT' sign, go over, say hi, and be ready to draft.