Core sets have always been Wizard's way of introducing Magic to new players and trying to reel them into the game. They're generally unthemed and use more basic cards and abilities compared to regular sets, and contain a bunch of reprints. Wizards tried to do away with them back in 2015 with Magic Origins supposed to be the last core set (if I'm remembering that correctly), but they then brought them back with M19 in 2018 (yes, the numbers don't line up with the years and I hate it).
Anyway, there's no Care Set 2022 scheduled, but instead there's the Dungeons & Dragons crossover set lined up where M22 would be. On top of that, we've just had the announcement that we're also getting Lord of the Rings and Warhammer 40k crossovers as well, and so it may well be the case that these IP crossover sets are replacing Core Sets as a new way of getting some fresh meat into Magic.
This over-long introduction is my lead into saying that Core Sets (or certainly the last few, at least) have had some great spec opportunities in them, and there's still money to be made. They're underprinted compared to the Fall sets that follow them, and have some hidden (or at least undervalued) gems that I'm going to take a look at today.
The rest of this content is only visible to ProTrader members.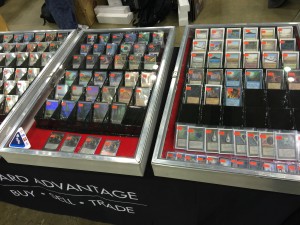 ProTrader: Magic doesn't have to be expensive.

David Sharman (@accidentprune on Twitter) has been playing Magic since 2013, dabbling in almost all formats but with a main focus on Modern, EDH and Pioneer. Based in the UK, he's an active MTG finance speculator specialising in cross-border arbitrage.