In late September/early October, rotation is going to happen for Standard. I don't know the exact date yet, but it's whenever the big fall set comes out. In years past, pre-pandemic, cards that are rotating out of Standard start to slide around February, and there is often a delightful window to acquire some of the best as Standard-only players sell off their cards and move on to the new format.
It's not clear that the same patterns hold this year, given the lack of paper play. However, given that the sets rotating include some of the most powerful sets in recent memory, it's worth taking a peek and making some tentative plans. I'm not buying yet, unless something screams at me, but I do like to consider these things well ahead of time and make a note of where I'd like to buy in.
The rest of this content is only visible to ProTrader members.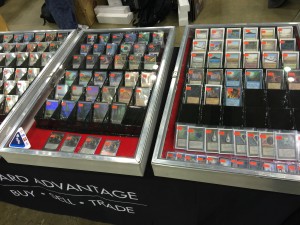 ProTrader: Magic doesn't have to be expensive.
Cliff (@WordOfCommander) has been writing for MTGPrice since 2013, and is an eager Commander player, Draft enthusiast, and Cube fanatic. A high school science teacher by day, he's also the official substitute teacher of the MTG Fast Finance podcast. If you're ever at a GP and you see a giant flashing 'CUBE DRAFT' sign, go over, say hi, and be ready to draft.