Readers!
I was planning on going deeper on more of the Innistrad commanders and, honestly, this just seems like a bad set for it. The commanders are either Slogurk – just another Simic goodstuff pile that has the same lands-matter cards as the last 10 Simic commanders, or it's incredibly narrow – curses or Werewolves or something. I fully intended to dive into Lynde, and I just didn't see anything to care about.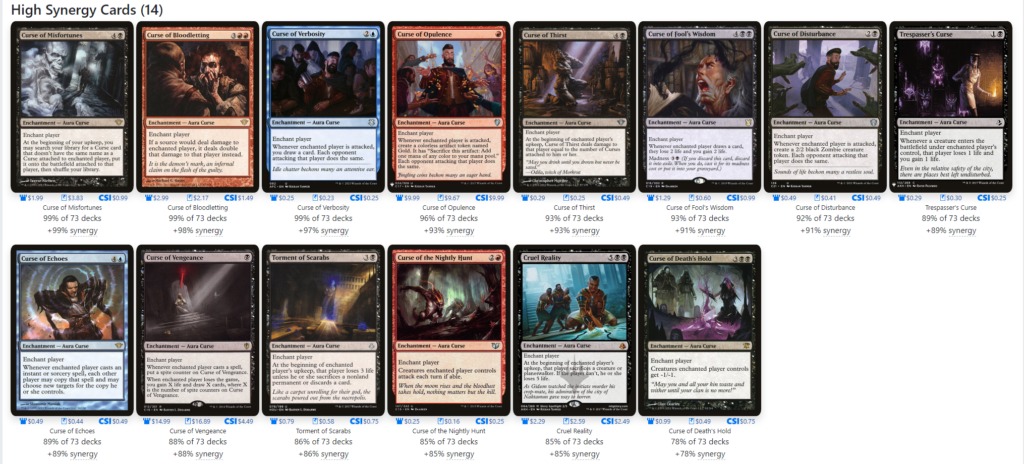 A bunch of cards that are basically never going to go up, and one that did. The worst one. I don't get it.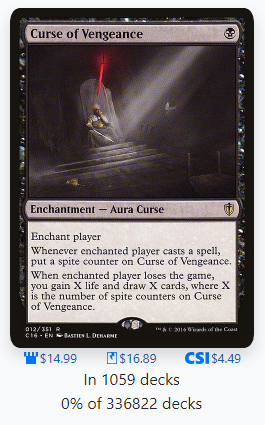 I'm sure this went up for non-EDH reasons or something. I don't know – the point is, Lynde isn't really making anyone any money. The more specialized commanders get, the more obvious the picks get to people, but since they don't have any idea of the scale we're talking about, they're guessing at the demand. Will every Lynde deck run Curse of Vengeance? Maybe, but how many decks is that? Right now there are 73 in the database and they're all basically identical. Will people still want to build Lynde in 2 months when there is a new set out? Looking at just the data from the set, it's clear Lynde is popularish, but what does that mean?
The rest of this content is only visible to ProTrader members.
To learn more about being a ProTrader, click here to see all the benefits.
ProTrader: Magic doesn't have to be expensive.