Wizards of the Coast has had two big products get ordered recently, and this is before we get into any new Superdrops. The 30th Anniversary Countdown (hereafter known as the Countdown) set was 30 known cards, each packaged singly, with a 30% chance of being foil. The 30th Anniversary packs (which I'm gonna call the Anniversary set) was basically a reprint of Beta packs, with a little bit of editing, twice the dual lands, and a retro frame slot.
The Countdown was sold for $150 each, where you knew the floor was 30 specific nonfoils. The Anniversary packs, where you could open a Lifelace and a retro Chaoslace or perhaps Mox Sapphire and retro Black Lotus, were sold for $1,000 as a set of four packs.
One of these sets sold out in an hour, and the other was pulled after 39 minutes of apparently very lackluster sales. The question is why, and it's worth thinking about in the context of future purchases and special sets.
The rest of this content is only visible to ProTrader members.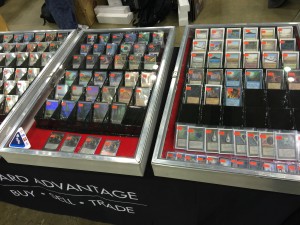 ProTrader: Magic doesn't have to be expensive.
Cliff (@WordOfCommander) has been writing for MTGPrice since 2013, and is an eager Commander player, Draft enthusiast, and Cube fanatic. A high school science teacher by day, he's also the official substitute teacher of the MTG Fast Finance podcast. If you're ever at a GP and you see a giant flashing 'CUBE DRAFT' sign, go over, say hi, and be ready to draft.