ADVERTISEMENT:
Hey all,
Site user Jamie Jones has passed along some sweet pics of the vendor buy lists from GP Indianapolis today.
Have a look at what the dealers are offering for various cards as of this morning on site: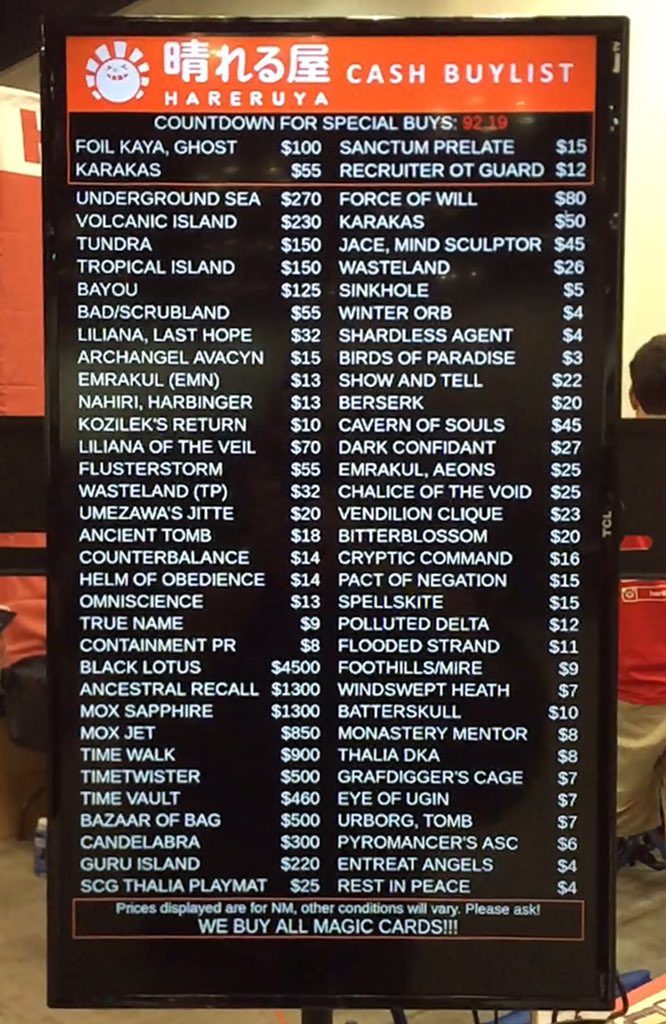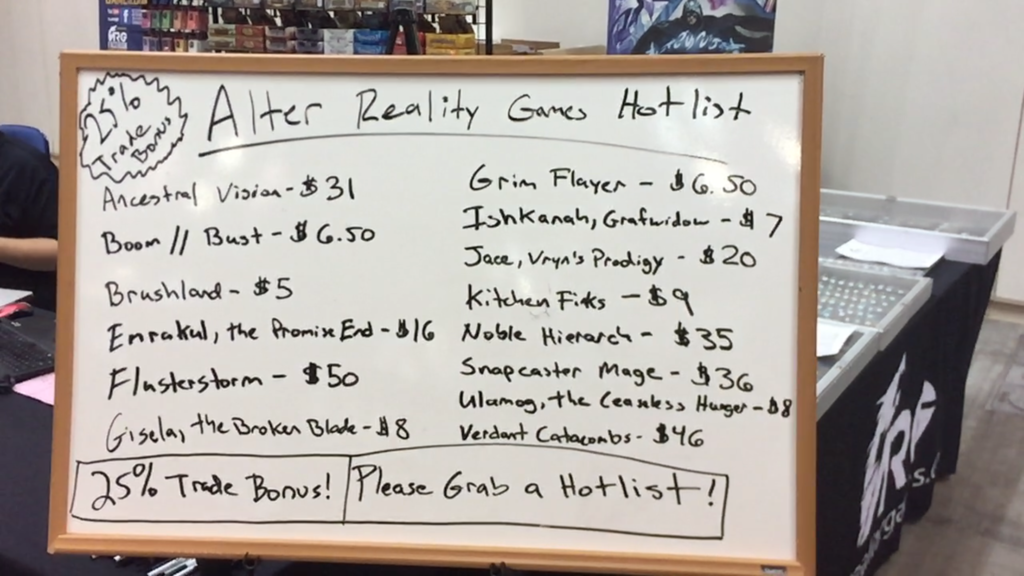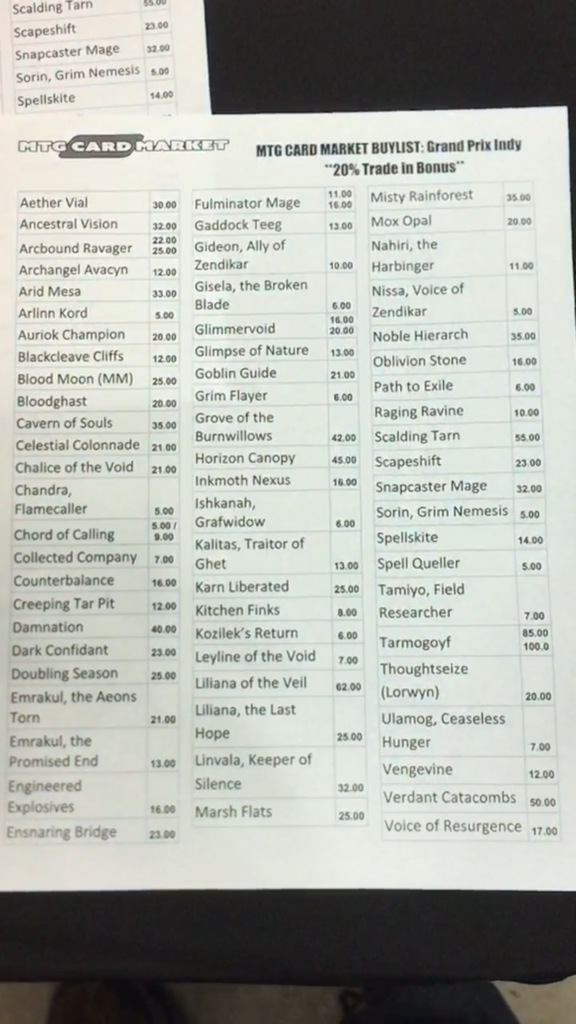 ADVERTISEMENT: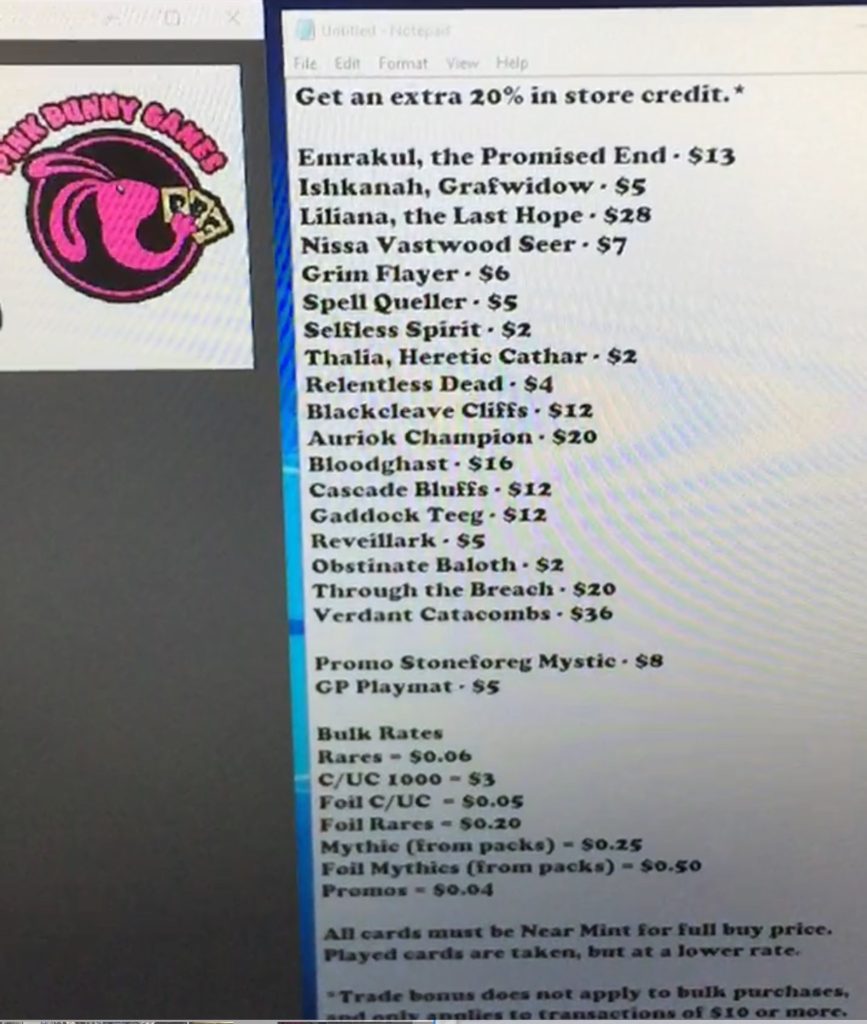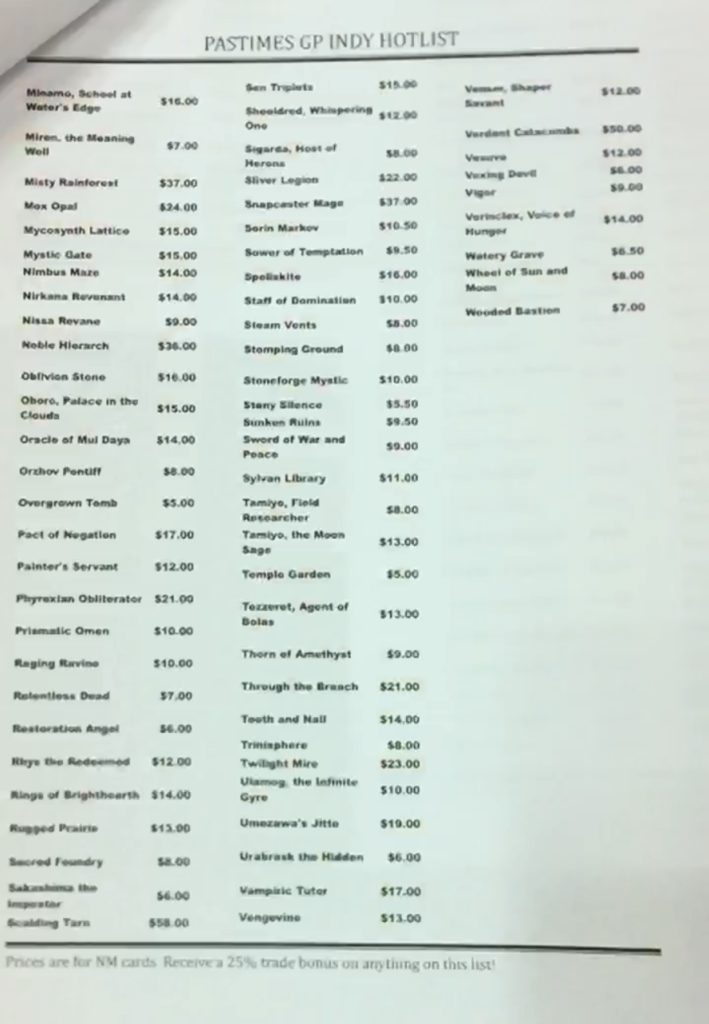 MTGPrice helps keep you at the top of your game with our daily card price index, fast movers lists, weekly articles by the best MTGFinance minds in the business, the MTGFastFinance podcast co-hosted by James Chillcott & Travis Allen, as well as the Pro Trader Discord channels, where all the action goes down. Find out more.
ADVERTISEMENT:
Please follow and like us: