ADVERTISEMENT:
Hey all,
Site user Jamie Jones has passed along some sweet pics of the vendor buy lists from GP Indianapolis today.
Have a look at what the dealers are offering for various cards as of this morning on site: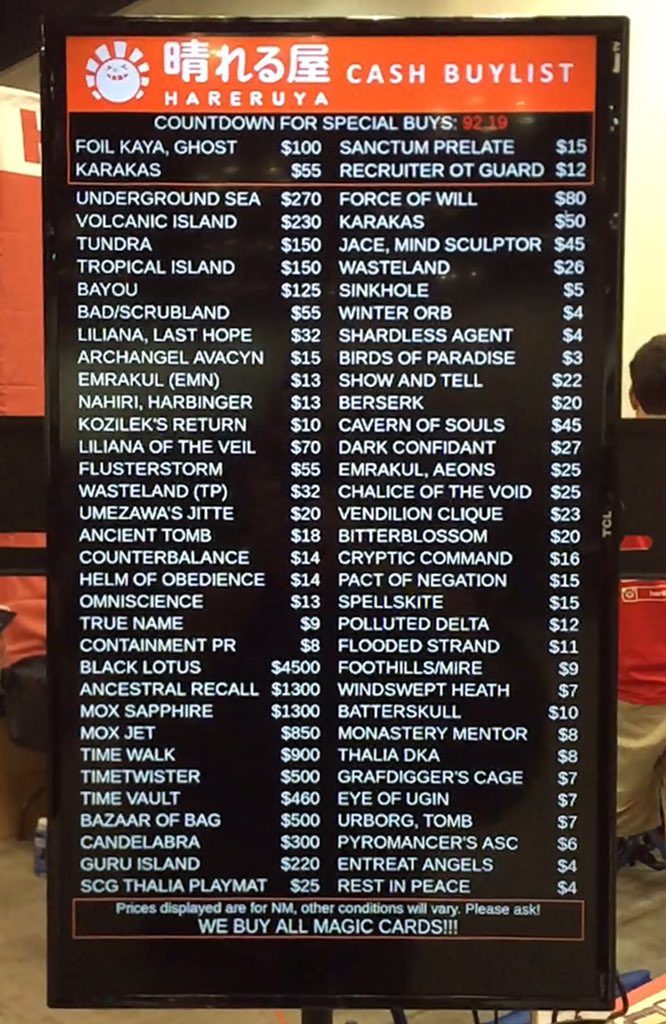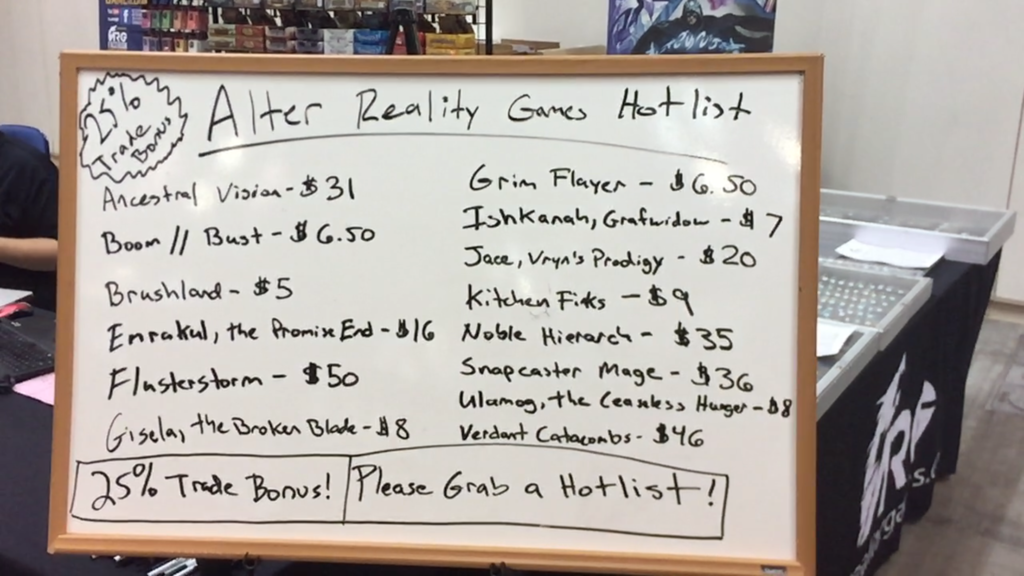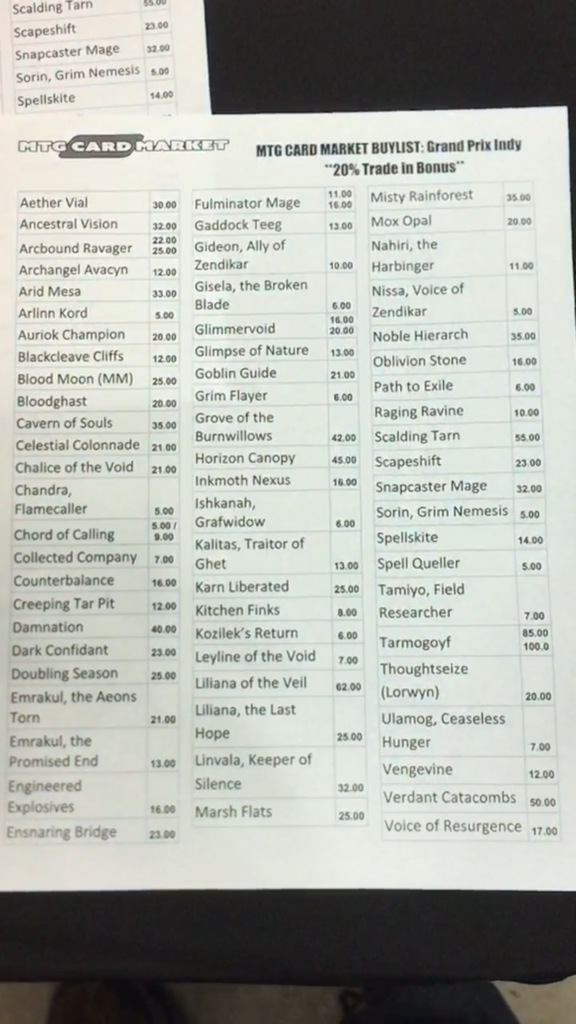 ADVERTISEMENT: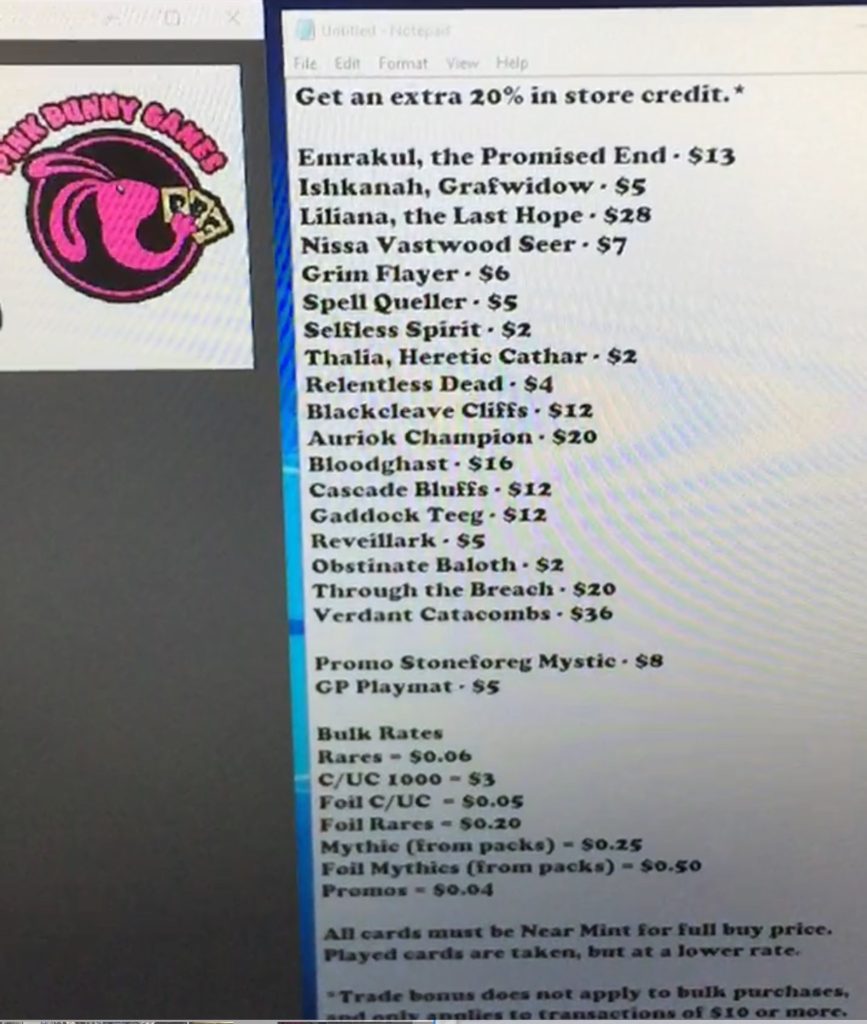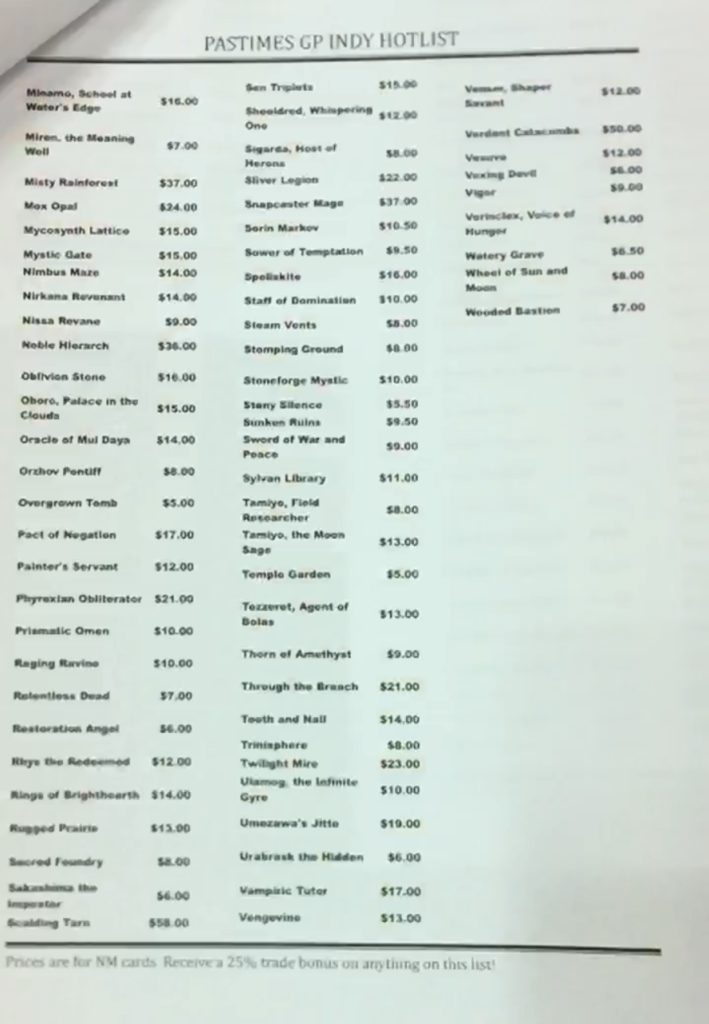 Track your collection's value over time, see which cards moved the most, track wishlists, tradelists and more. Sign up at MTGPrice.com - it's free!
ADVERTISEMENT:
Please follow and like us: