For most Magic players, there's an element of the game that has nothing to do with the play of the game: the thrill of having something special, unique, or rare.
There are some players who could not care less about having a foil, signed, foreign, or misprinted card. They want the cards in order to play the game. Others want to make a strong statement, and choose to use any many of those as possible.
You need to understand if you're a player, a collector, or a combination of the two. When you understand what brings you the greatest satisfaction, you can adjust your outlook on what cards to prioritize.
 It's been my experience that frequent Standard players will use regular versions of cards.  Many Modern players also neglect to use particular copies. On the other hand, we have Legacy, Vintage, and plenty of casual players that will go to great lengths and spend significant money to obtain rarer cards for their decks. Price checks bear this out: look at a foil Brainstorm's price against any of its many non-foil printings.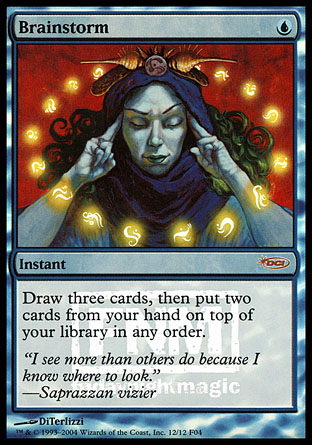 Through this there remains, as always, the bittersweet torment of being a Magic collector: we have a built-in mechanism for showing off a sweet version of a card (playing the game of Magic) but sometimes that card doesn't see the battlefield. This is especially true in EDH, with a new card being one out of 99 in the deck.  If you have a cube that you have put time, energy, and money into making your unique flower, then it's a disappointment when you can't get everyone over to draft with it.When you are not satisfied with the English non-foil version of a card, you're not just a player, you're a collector too. You need to understand that about yourself, and it's not always easy.  I've been down this path many times. I spent more than a year chasing specific foils because I wanted every card in one EDH deck to be foil. At the end, I had to make tough decisions about cards that were not available in foil but worked in the deck thematically. My collector side won out, and now my oh-so-shiny Vampire EDH deck doesn't have Volrath's Stronghold or Baron Sengir.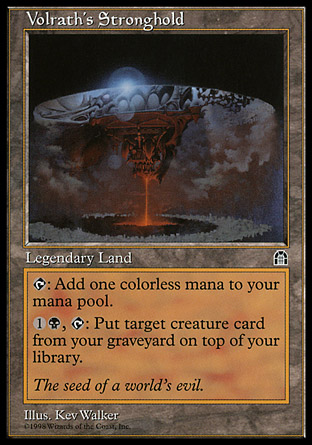 There is an additional issue when you have a particularly valuable card: the risk of damage.  A powered cube will easily contain several thousand dollars worth of paper. Paper!  A spilled drink, a careless shuffle; any number of things can happen to damage a card and lower the value dramatically. Herein lies a tension: players want to cast the sweet card, and collectors want to protect their investment. Double-sleeved or not, having expensive cards in a deck or cube can be wonderful yet terrifying.
So we walk a fine line between desire and caution. We make proxies, we use printouts, we settle for a cheaper version to play with.
This topic is particularly salient because we have been rather saturated with collector's editions in the past twelve months:  Commander's Arsenal, Modern Masters, the black foil SDCC Planeswalkers, and From the Vault: Twenty. If you bought one, you felt good and enjoy it (that's me and the Arsenal). Two, then you're feeling like an investor.  Three or more, and your bankroll may be feeling the pinch.
When you realize that special editions are all reprints, things get a little easier to handle.  None of the cards above are new to Magic.  None.  You could have them before and you can have them after.  Spending $100 or more on a single SDCC planeswalker represents an investment as a collector, not a player.  For that much money, you can build an entire EDH deck (or three) that play well.
Like most players, I have to balance my urge to collect with my urge to play.  I encourage you to do the same, because you probably don't have unlimited funds to feed both the collector and the player.  When you understand which you like doing more, then you can focus your spending wisely and subsequently gain greater joy.
I tell people to pick an EDH general based on what type of Magic they like to play, and your financial outlays should be based on similar principles.