ADVERTISEMENT:
I know we are all going crazy with excitement for Battlebond, whose full card list I believe drops this morning, but our most recent special set is much more on my mind.
You're thinking that the packs are super-overpriced at $10 and you're right, but there's a deeper idea: We are so done opening Masters 25 that it's time to assess what the bottom of the market is.
We don't have a lot of hard data, but we have some strong anecdotal data. Boxes are still available for a close-to-distributor-cost of $150 shipped on eBay, off of an MSRP of $240. Currently, 13 of the 68 rares and mythics have a retail value of $10 or more, making the packs a terrible gamble. If you buy at the eBay price, you're at $6 a pack, but that's still only 18/68 which make your money back per pack. I don't like those odds at all, a 26% chance. Yuck.
A much safer alternative is to look at where prices used to be and where they have gotten to, then figure out if that's someplace to park value until it goes up. So let's get to the cards!
The rest of this content is only visible to ProTrader members.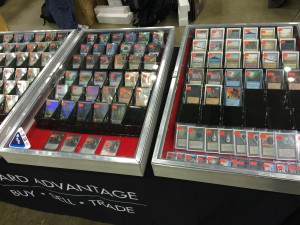 ProTrader: Magic doesn't have to be expensive.

Cliff has been writing for MTGPrice for nearly five years now, and is an eager Commander player, Draft enthusiast, and Cube fanatic. He's the official substitute teacher of MTG Fast Finance, and if you're going to be at GP Vegas, look for the guy under the giant flashing 'Cube Draft' sign and he'll have you drafting in no time!
Track your collection's value over time, see which cards moved the most, track wishlists, tradelists and more. Sign up at MTGPrice.com - it's free!
ADVERTISEMENT: