Everyone is opening Modern Masters 2015. They love it, they hate it, they open packs with all rares, they open packs with no rares, et cetera, et cetera…
The new set certainly seems to be a bit of a mess. I have four boxes, and I'm not sure if I should bust them and hope for the all-mythics box or keep them sealed and sell down the road for fear of the no-rares packs that I've seen opened. It's certainly a tough dilemma, and one that Magic players across the world are dealing with right now.
The original news was that there would be no second run, but now we are hearing that perhaps that's not the case. Whether or not this reordering is a result of the myriad printing and quality assurance problems with the first run or not, it means more product could be hitting the market.
The rest of this content is only visible to ProTrader members.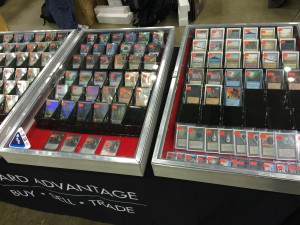 ProTrader: Magic doesn't have to be expensive.
Track your collection's value over time, see which cards moved the most, track wishlists, tradelists and more. Sign up at MTGPrice.com - it's free!