By: Travis Allen
Does everyone remember this article? If not, read it again. It's going to be what we're talking about today.
Last week, Derek wrote about how Khans of Tarkir would fare leading up to rotation. This is the first set that will rotate earlier than we expect it to. Rather than rotate in the fall of 2016, two years after its release, it will rotate during the spring of 2016. Dragons of Tarkir launched in late March and Battle for Zendikar will release in early October, meaning that KTK will lose about six months of Standard legality. While he has a grim outlook on the future of Khans, I'm not as certain we're done with this block (well, Khans and Fate Reforged) yet.
The rest of this content is only visible to ProTrader members.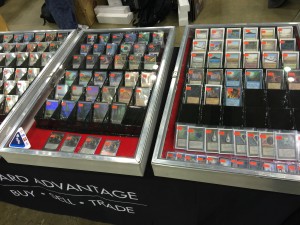 ProTrader: Magic doesn't have to be expensive.