ADVERTISEMENT:
Life is funny sometimes. You can go weeks at a time feeling like (relatively) nothing is happening, and then suddenly a torrent of activity upends your malaise. The consensus regarding Magic Origins during the front half of spoiler season was that the set was largely unexciting, and many people (Jason E. Alt) were perfectly happy to settle for some strong, if uninspiring, reprints (Birds of Paradise).
Then Goblin Piledriver happened, and the whole world changed.
The rest of this content is only visible to ProTrader members.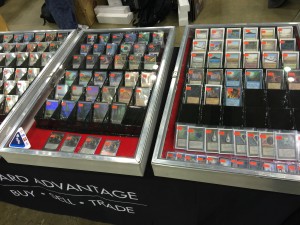 ProTrader: Magic doesn't have to be expensive.
MTGPrice helps keep you at the top of your game with our daily card price index, fast movers lists, weekly articles by the best MTGFinance minds in the business, the MTGFastFinance podcast co-hosted by James Chillcott & Travis Allen, as well as the Pro Trader Discord channels, where all the action goes down. Find out more.
ADVERTISEMENT:
Please follow and like us: